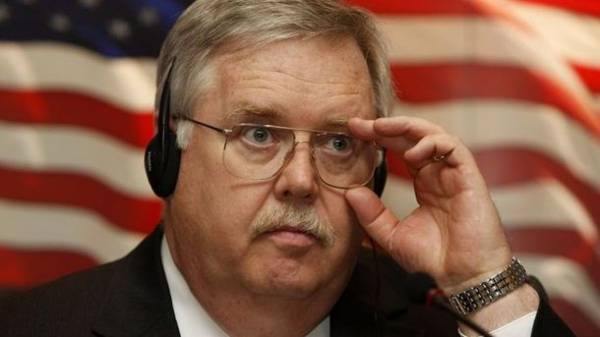 The decision on the resumption of negotiations on Ukraine under the previous administration of the USA was conducted between presidential aide Vladislav Surkov and former US Undersecretary of state Victoria Nuland, has not been made yet, said US Ambassador to Russia John Tefft.
"The decision is still pending, Secretary of state, (Rex Tillerson. – Ed.) I asked, but he could not answer that question," said Tefft reporters in Moscow.
He noted that it is unclear exactly who can take the place of Nuland in the dialogue.
Previously, the American online publication BuzzFeed, citing two unnamed European officials, reported that the U.S. government is expected to appoint a special envoy to resolve the situation in Ukraine, which will conduct a dialogue directly with Russian presidential aide Vladislav Surkov.
The Russian foreign Ministry said that Moscow has not yet received from Washington a message about new appointments of people in the US state Department dealing with Ukraine.
Comments
comments