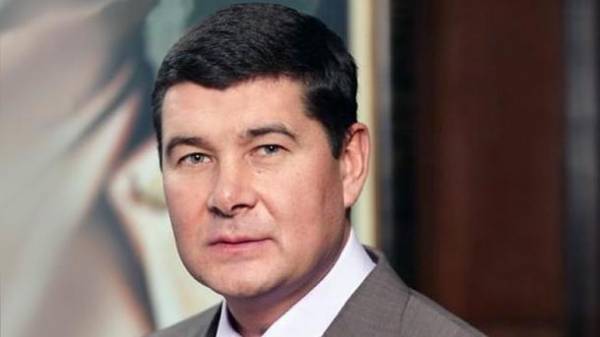 Spain took under the protection of the mother of the people's Deputy Oleksandr Onishchenko, Inessa Kadyrov, giving her political asylum. This was reported by "the Country" Alexander Onishchenko, transfers TV channel "112 Ukraine".
He added that a full package of documents on the new status of the mother is.
We will remind, Inessa Kadyrov is suspected of involvement in the so-called "gas case". In April, the General Prosecutor's office sent to the competent authorities of Spain documents required for the extradition proceedings to the mother of the MP in Ukraine. "Spain not only rejected them, but granted asylum. And Interpol took my mother with investigation", – said Oleksandr Onishchenko.
Earlier the Country reported that on 29 August 2016, the NEB announced in the search for 71-year-old mother escaped Onishchenko's Deputy on suspicion of forming a criminal organization, embezzlement of property in especially large sizes and fictitious entrepreneurship.
In June the NEB and Specialized anti-corruption Prosecutor's office said the exposure of the organized criminal group, which caused damage to the state amounting to more than UAH 3 bn as a result of joint activities on the basis of agreements concluded with JSC "Ukrgasdobycha". The organizer of the corruption scheme, according to the NEB, is the MP Onishchenko.
We will remind, on July 27, 2016, the Prosecutor General of Ukraine Yuriy Lutsenko has signed the message on suspicion Onishchenko. The message sent to the defense and relatives of the Deputy on July 28. 29 July, Onishchenko said that it is in the UK and has filed a petition to grant him political asylum.
5 July, Parliament lifted the immunity Onishchenko, and also gave permission for his arrest. He is suspected of misappropriation of funds by creating a "gas scheme". According to preliminary data, as a result exposed the scheme the state suffered damage amounting to UAH 3 bn, of which 1.6 billion are proceeds from the resale of gas intermediaries and withdrawn through bogus companies, 1.3 billion is the unpaid amount of rent for the use of subsoil.
Comments
comments