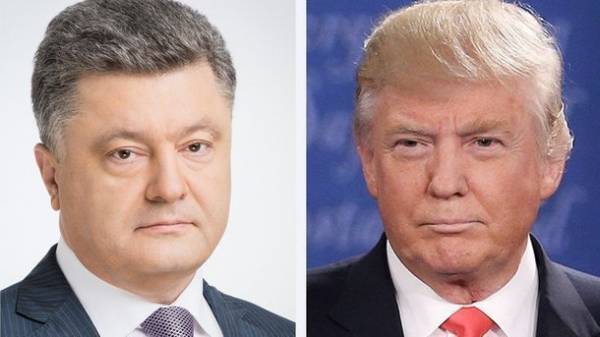 Russia expects that during a meeting of Ukrainian President Petro Poroshenko and his us counterpart Donald trump raised the issue of implementation of Minsk agreements. This was stated press Secretary of President Dmitry Peskov, reports "Interfax".
In the Kremlin hope for Washington in the matter of the Minsk agreements, which will probably be discussed by the leaders of the USA and Ukraine.
"It (the visit of Poroshenko in the United States. – Ed.) bilateral U.S.-Ukrainian relations. This is a sovereign affair of the two countries. Of course, we would hope that these contacts at the highest level will be used by our American colleagues in order to send to Kiev a strong signal in favor of the need of implementation of the Minsk agreements. Information about the real situation with the Ukrainian settlement in Washington is well known. And if you want in Washington can easily see all details of the obligations that lie on Kiev in accordance with the signed Minsk agreements", – said Peskov.
Commenting on the upcoming meeting Poroshenko and trump, Peskov said: "This is not our concern – the organization of contacts of the President of Ukraine and the President of the United States, and especially some way to comment on them".
As reported today in the White house, the meeting between Petro Poroshenko and Donald trump will be held tonight at 18:00.
Comments
comments