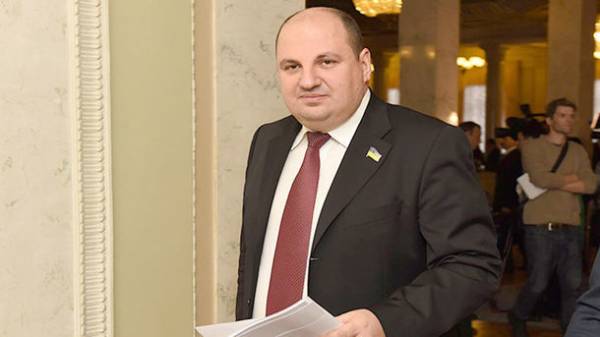 Prosecutor General Yury Lutsenko has submitted to the Regulatory Committee to evidence violations of law by the people's Deputy Borislav Rosenblatt, on which is now considered the representation on withdrawal of immunity. The words of the attorney General has published on his page in Facebook his press Secretary Larisa Sargan.
According to him, shown in the video of the arguments is enough not only to remove Deputy immunity, but also to arrest.
"I think that these scenes (video edition) clearly show that there is a reason to make submission to me not only consent to the criminal prosecution, but detention and arrest under articles "abuse of influence" and "bribe reception". We justify the necessity of arrest and the fact that MP Rosenblatt, as you can see the operational video has a serious impact not only on MPs but also on other branches of government, including the judiciary," – said Lutsenko.
In addition, according to him, the MP has the opportunity to go abroad and live there, and his family has a number of foreign companies
Lutsenko suggested Rosenblatt to remove from itself Deputy powers.
"I'd signed the statement for addition from itself Deputy powers, as great shame for the Zhytomyr region, for the BPP to BP, for the whole of the ruling class I can not imagine", – said the Prosecutor General.
Recall, June 21 Yuriy Lutsenko has submitted to the Parliament a view to the prosecution of Borislav Rosenblatt. He is charged with trading in influence and bribery for a total amount of 280 thousand dollars.
Comments
comments