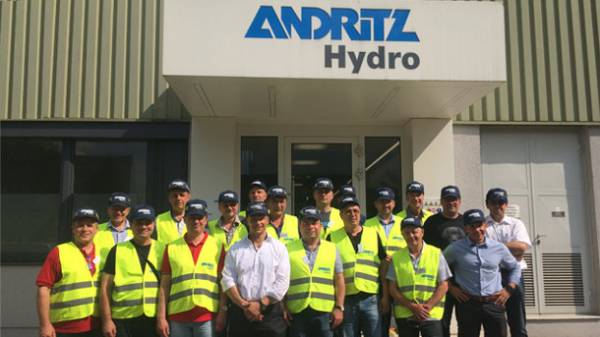 The delegation of JSC "Ukrhydroenergo" visited the facilities of Andritz Hydro in Austria and Germany, in particular, hydro and pumped storage plant.
We will remind, 23 Dec 2016 "Ukrhydroenergo" signed a contract with Andritz, "the rehabilitation of three units of the Dnieper HPP-1" in the amount of 53.6 million euros and 151.4 million UAH.
Andritz Hydro is a global supplier of Electromechanical systems and services for hydropower plants and one of the leaders in the world market of hydropower equipment for the production of electricity.
The Ukrainian delegation consisted of chief engineers of branches and experts of the main office of JSC "Ukrhydroenergo" OJSC "ukrhydroproekt" and SE "NPC "Ukrenergo".
Ukrainians visited the headquarters of Andritz Hydro, plants for the production of hydraulic turbines and generators, a unique hydro – and pumped storage power plants, in particular – Kops II.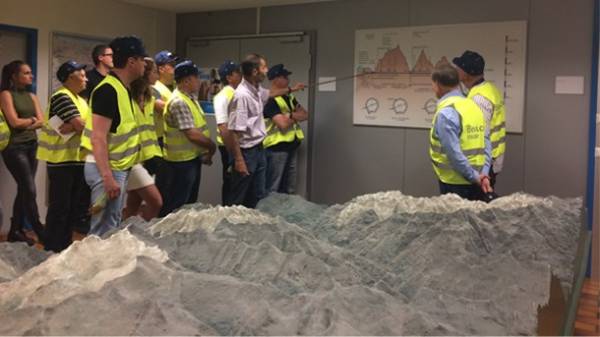 "Implemented technical solutions for the creation of the station allow for both a pump and turbine mode, adjusting frequency and power," – said chief engineer of JSC "Ukrhydroenergo" Vadim Rasovsky.
Ukrainian engineers visited the forebay, which is located in the Alps at an altitude of 2040 meters. Its feature is that the reservoir Silvretta on the Silvretta Alpine pass is a tourist area, not a private entity. Tourists can walk along the dam reservoir and a spectacular view of the Alpine mountains. And nieprawda, at the height of 1743 m, is an unusual lake-reservoir Fermentee, which is filled with water from mountain springs and melting snow and has a bluish-green color.
A delegation of the "Ukrhydroenergo" also visited the Langkampfen hydro and pumped storage plant Reissek II in Tyrol.
"Station Reissek AI, which we visited, is under the ground. There are about 20 km of water pipelines is quite a high rate. The feature of this station is that it embedded generating units in operation for 70 years. It is also interesting that it fits perfectly into the natural landscape. During construction were not flooded no territory. The only thing the PSP is high in the mountains were created the pool of the reservoir," says a member of the delegation, Director of Department of strategic development and implementation planning of the projects of JSC "Ukrhydroenergo" Yuri Litvinenko.
Comments
comments