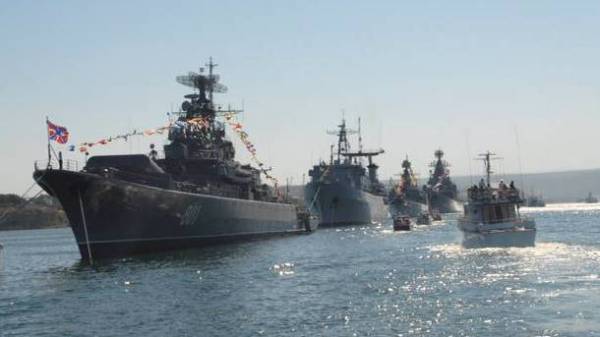 Russia continues the accelerated militarization of the occupied Crimea, increasing the number of arms five times, and the number of personnel doubled. This was stated said during a joint meeting of the military-scientific Council of the armed forces and the National Academy of Sciences of Ukraine in Kiev the chief of the General staff Viktor Muzhenko, reports UNIAN.
"There is accelerated militarization of the Crimea. Compared to the period prior to Russian occupation, the number of groups of the enemy on the Peninsula has almost doubled, and the number of arms is almost 5 times", – said Muzhenko.
In addition, he noted the power of the Russian fleet, which is based on the Peninsula.
"Significantly strengthened capacities of the black sea fleet. He has more than 30 ships, 6 missile boats, 5 submarines, one frigate, and 3 submarines are armed with modern missiles of the "caliber", which can be equipped with nuclear warheads. The radius of 1.5 km with nuclear warheads and 2,250 km with the usual equipment," the General added.
Earlier people's Deputy Mustafa Dzhemilev has said that Russia deployed in Crimea six nuclear warheads.
Comments
comments