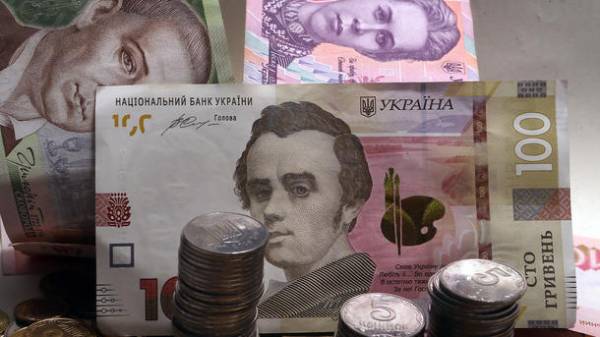 The government will begin work on the introduction of the funded pillar of the pension system after the adoption of the current version of pension reform. This was announced by Prime Minister Vladimir Groisman.
The Prime Minister said that the primary task of the government is to build a balanced joint system, and then implement cumulative.
"Now we have prepared a draft pension reform, which will give the balanced and equity. The next step – as soon as we accept this reform, we will begin with the deputies to work on a funded system is to find a quality formula," – said Groisman.
However, he noted that the funded system is a completely new system for Ukraine, so the government must calculate all the risks.
"There are big risks when you will accumulate a pension. You will need to make it so that you never burned, there should be very serious, When Western stock markets, many retirees in the West have lost their pensions. We can't let that happen," – said Groisman.
As reported, the Cabinet of Ministers of Ukraine on may 17 approved a bill on pension reform and submitted it for consideration to the National Council of reforms under the President of Ukraine.
Pension reform does not provide for raising the retirement age, however, introduces requirements for the insurance period. For retirement at age 60 will need to have 25 years of insurance experience. If you experience 15 to 25 years of retirement will be to go in 63 years, with seniority of less than 15 years – 65 years. At the same time, people who have no insurance experience, will be able to qualify for social assistance reaching the age of 63. The amount of assistance will be determined on the basis of the family income of the pensioner.
All of the minimum insurance period will increase by 1 year every 12 months until 2028. Thus, from 2028 to retire at 60 will need to have 35 years of insurance experience. If the governments reform option provides the ability to "purchase" up to 5 years of insurance experience. If you were to buy the insurance period according to these rules it was possible now, for the first year would have to pay 16 896 UAH.
The reform also cancels the appointment of civil servants pension for years of service and enters a single formula for calculating pensions, which binds it to the volume of contributions to the Pension Fund for life.
In the framework of the pension reform is also planned from October 1 this year to increase pensions, and to abolish the taxation of pensions to working pensioners.
Comments
comments