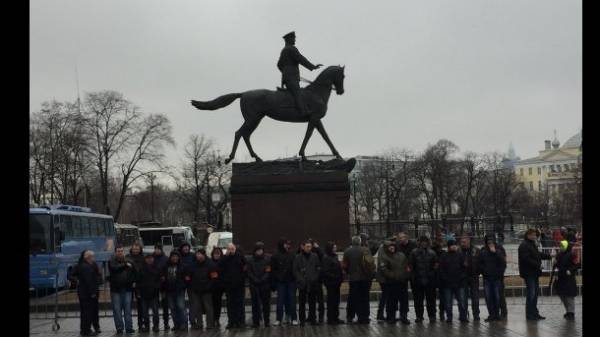 In Moscow began the detention of the participants of the protest action, which was agreed with the authorities.
As reported by "Rain", this is in Twitter wrote blogger Ilya Varlamov.
According to him, the metal barriers appeared on the red and Manezhnaya squares. In the center of the city, according to Varlamov, pulled riot police and Regardie.
Later, the blogger wrote that the Manege square, the police have arrested a teenager: "During the search the detained student found a textbook on algebra, the Constitution, and a wad of cash (probably a toy)".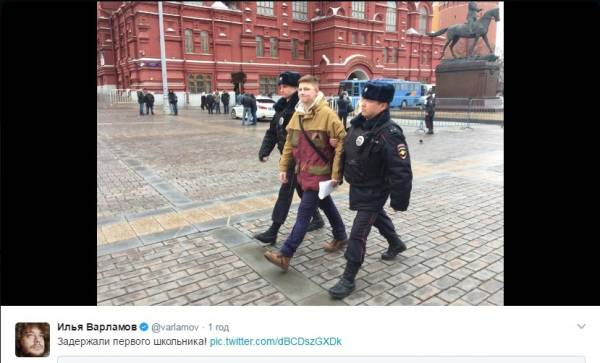 The journalist of radio "Echo of Moscow" Vladimir Varfolomeev in his instagram wrote that at the entrance to Red square put the metal detectors.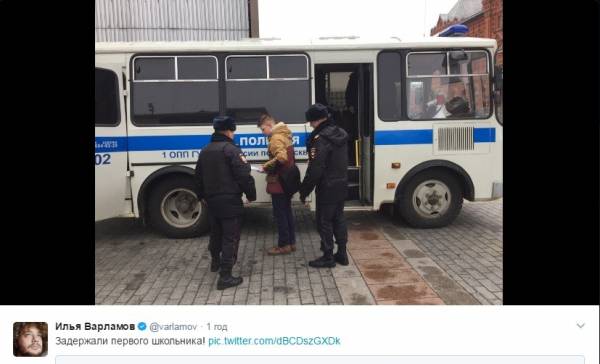 Informed about the possible restriction of access to Red square on April 2 warned the Federal security service. Such a measure would apply in connection with the rehearsal of the victory Parade on 9 may.
In the last few days in social networks began to receive calls to participate in protest action in Moscow on 2 April. Police in the city warned citizens from participation in this promotion and said that city hall had not received applications for the event. The Prosecutor's office demanded to block pages in social networks with calls to participate in promotions.
Before it became known that the Investigative Committee of Russia opened a criminal case on appeals to mass riots in Moscow. The identity of the people who post them online, installed. About his innocence to the organization of the action of April 2, said the head of the Fund of struggle against corruption Alexei Navalny, the representatives of the "Open Russia" and parties "the Apple" and movements "Solidarity".
Comments
comments