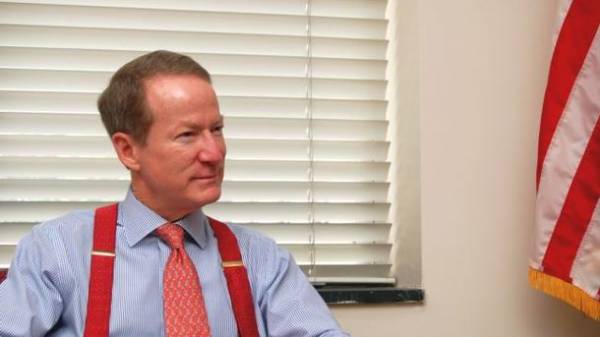 Deputy Secretary of state William Brownfield, representing the United States at the international conference on reforms in Ukraine, reported on the key condition of further support of Ukraine, reports "Ukrainian truth".
In a brief speech at the open part of the conference, he stressed that the US "amazed" by the willingness of Ukraine to resist external challenges, and recognize the successful implementation of individual tasks of the reform.
"Created new bodies – NABOO, SAP and the new patrol police, who received our strong support."
At the same time, he emphasized the key issue of concern to Washington.
"I can only repeat the words of U.S. Secretary of state Rex Tillerson that he said at the last Ministerial meeting of NATO (in April – Ed.): we do not need to fight for the body of the Ukrainian state, including in the East, if it will lose its soul from corruption," said Brownfield.
Earlier, the Minister of foreign Affairs of great Britain , Boris Johnson said the presence of signals that anti-corruption reforms in Ukraine isn't going fast enough. "There is a clear signal that anti-corruption reforms in Ukraine stalled," said Johnson.
Comments
comments