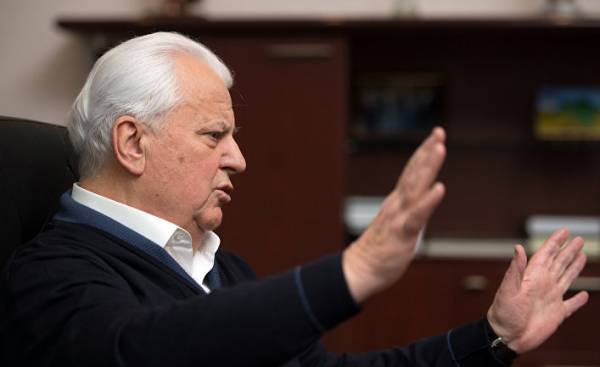 Today, the occupied Donbass is coming to Ukraine, he has removed seriously. Although a lot of people there, those who are now living in the occupied areas, have sympathy for Ukraine, a lot of them. I don't know the percentage, but to say that there are only enemies — this was an exaggeration, and it would be wrong to do. Therefore, it is necessary to look specifically: 2 million people left those regions and now live in different regions of Ukraine. If it was so good, they would have stayed.
We see only fragments of how to behave in the Donetsk and Lugansk leaders, how they behave these mercenaries, how many a grief of rape. Even goes so far as to rape or attempt to rape the OSCE representative. It comes to insanity, political and moral. So I think time is not on them, and just isolate themselves from the Donbass, we can't. It would be wrong. Although the problem of neogranichena exist because open border, open the possibility of penetration into the territory controlled by the Ukrainian authorities. Let's stand and work.
How to endure? The format is never eternal. We had the Geneva format. I think Putin urged German Chancellor and the French President, and others to this format to transfer to Minsk, and convinced a very simple interpretation: they say, if you want to make a decision, it is necessary that there were representatives of the DNI and LC. We are unable politically and diplomatically to provide that, taking these people in Minsk, has said that we have an internal war. That is, we have a civil war between the people who represent Ukraine and those people who came from the occupied areas. And Russia immediately began to speculate on that, saying that she is there the observer, she is not actively involved, it helps us.
Therefore, the format of Minsk, in such composition and with such a philosophy can not resolve the basic question of principle — to return the territory of Ukraine Ukraine, to restore borders and to establish the Ukrainian government in all territories. This format will not solve it. Rarely, you may decide to change its status. The extension must be participants and raising the status of those who take part in it. In the Normandy format attended by heads, but the channel format accepts nothing he has not adopted any document that could be read. He sends some thoughts to Minsk, and Minsk are making decisions that do not sign the heads of States. This format, the Minsk, is a forced position of Ukraine. Ukraine somewhere in the time was wrong, and it is used. And now we are stymied. We have to say that this format is necessary, that without it it would be even worse, and it's true.
Comments
comments