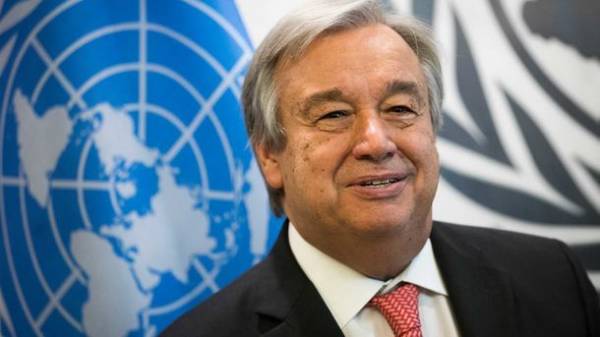 Sunday, July 9, President of Ukraine Petro Poroshenko will meet with UN Secretary-General, Antonio Guterres, who will be in Ukraine on a visit at the invitation of the Ukrainian President.
"The sides will discuss the state and prospects of further cooperation in the framework of the UN, the possibility of more active involvement of the Toolkit for a peaceful settlement of the situation in the Donbass and the implementation of the decisions of the UN in the Crimea", – informs on Thursday a press-service of the President of Ukraine.
According to published information, Poroshenko and Guterres are planning to make statements to the media.
In the UN office in Ukraine specify that the Secretary General of the Organization will arrive in Kyiv on the evening of 8 July, of the German Hamburg, where on 7 and 8 July will participate in a two-day summit of the Big twenty (G20).
The information also noted that on Sunday in addition to meeting with the President of Ukraine, UN Secretary-General will also hold meetings with other senior government officials of the country.
In new York (USA) UN Secretary-General will be back in the afternoon of July 10.
Comments
comments