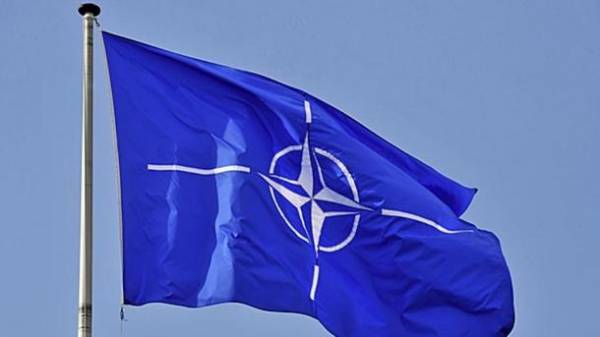 NATO is aware of the decision of the Verkhovna Rada of the law providing for Ukraine's membership in the Alliance as a priority of its foreign policy, said Thursday in Brussels responsible officer in the office of the organization.
"We have taken note of the decision of Parliament, but it is not for us to comment," – said the Agency interlocutor.
"In General, I can tell you this: Ukraine currently has not applied for NATO membership. The focus of Kiev is paid to the reform and modernization of its institutions of defence and security and NATO supports these efforts. In this priority," the source said.
He recalled that at last year's Warsaw summit of heads of state and governments of NATO countries, said: "We firmly support the sovereignty and territorial integrity of Ukraine within its internationally recognized borders and the right of Ukraine to the decision of his future and foreign policy course free from outside interference, as defined by the Helsinki Final act."
"This statement remains in force", – said the NATO official.
He also pointed out that "cooperation between NATO and Ukraine is an important part of the contribution of the Alliance in projecting stability in the Euro-Atlantic region and beyond".
The Verkhovna Rada at the plenary meeting on Thursday, June 8, adopted in whole draft law №6470 "On amendments to some legislative acts of Ukraine (regarding the foreign policy of Ukraine)".
The document provides for the return of Ukraine's course for NATO membership.
Comments
comments