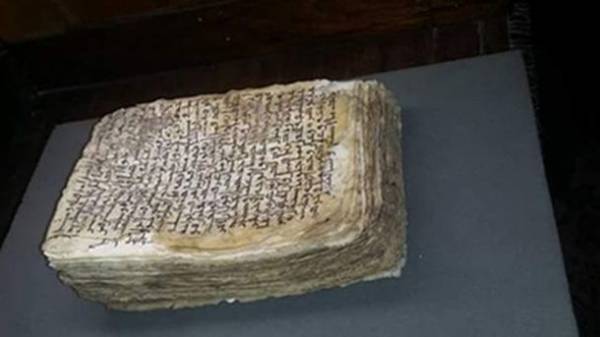 Employees of the library of the monastery of Saint Catherine at mount Sinai found the manuscript of the VI century BC, which contained recipes of the "father of medicine" Greek physician Hippocrates. About the discovery was publicly announced by the Minister of antiquities of Egypt Khaled El-Anani. This publication reports Ahram Online.
The manuscript was discovered during restoration work. It turned out that a historical document contained medical prescriptions of Hippocrates and the unknown author, as well as drawings of medicinal herbs. According to the researchers, the artifact belongs to the "palmaditas" — type manuscript written on two layers of the skin.
According to Ahmed al-Nimer, head of the Coptic archaeological documentation of the Ministry of antiquities, the text of the recipe was applied over the scratched inscriptions on the first layer of skin. This was done because of the very high cost of this material in those days.
The second layer "Palmeira" contains "the Sinai manuscript", which includes a partial text of the old Testament and a nearly complete text of the New Testament.
In the library of St. Catherine's monastery are more than six thousand manuscripts. The most ancient of them date back to the IV century ad. Manuscripts written in Arabic, Greek, Ethiopic, Coptic, Armenian and Syrian languages.
Comments
comments