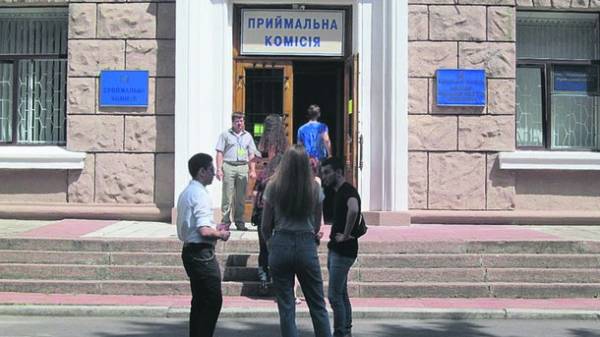 Next Wednesday, July 12, at the universities of Kharkov, starts opening campaign. But admissions officers large queues, too, as this year entrants will be able to submit documents only in electronic form.
In addition, significantly reduced the number of applications that will be able to send yesterday's students, instead of five specializations, you can choose four and submit them all to nine, not 15, as it was previously.
"This year students will take 81 school of Kharkiv region, among them: 31 — III and IV levels of accreditation, 43 — I and II accreditation levels (technical schools, colleges, schools) and seven universities of private ownership", — said at a press conference, Deputy Director of the Department of science and education of Kharkiv regional state administration Oleksandr Trush.
According to him, to submit applications, everyone will be able to July 26.
As reported, the students of Kharkov offer a new specialty.
Comments
comments