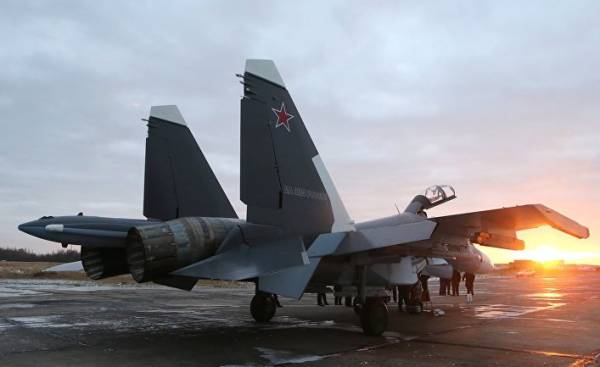 If a neighbouring country of Russia, will join NATO, this step will be "consequences". This was stated by Russian Ambassador Victor Tatarintsev on Gotland. He also commented on the incident with the Russian plane, which flew close to a Swedish reconnaissance aircraft.
"Pardon my rude Swedish, but what the hell did the Swedish spy plane four miles from Kaliningrad?"
For the first time in 20 years Russian Ambassador Victor Tatarintsev stayed on Gotland, an island with significant strategic value. There he gave an interview to the editor of Svenska Dagbladet, Fredrik, Karen (Fredric Karén) in the tent headquarters of the newspaper in Almedalen.
Message Tatarintseva is that Sweden does nothing to mitigate the situation in the field of security in the Baltic sea that the Russian intervention in elections in the United States — nonsense, and he talked about how bad it is to abuse Russian vodka near the Western borders.
A couple of weeks ago over the Baltic sea Russian fighter jets flew very close to Swedish radar plane that had been forced to turn. Defence Minister Peter Hultqvist (Peter Hultqvist) called the incident unacceptable, risky and provocative.
In connection with the incident Tatarintseva invited to the foreign Ministry of Sweden.
"Pardon my rude Swedish, but what the hell did the Swedish spy plane four miles from Kaliningrad? I believe this question remains unanswered. That's what I tried to convey."
Svenska Dagbladet: do You mean that Russia took it as a provocation?

Victor Tatarintsev: And how else it could be perceived? If a non-aligned country sending its spy planes to the Russian border, in whose favor are these reconnaissance tasks? We own reconnaissance aircraft to the Swedish borders are not sent.
Instead of having to send reconnaissance planes to the Russian border, Sweden would cost to respond to the desire of Russia to start an open dialogue about how to reduce stress in the Baltic sea area, he said.
"But the desire to sit down with our experts at the negotiating table and discuss how you can reduce the level of activity on the Baltic sea, no. This is regrettable," — said Tatarintsev.
— Russia considers Sweden non-aligned?
— Yes, as long as this status is not violated in the international arena. Sweden decides with which countries it to develop military cooperation, and that we do not want to get involved. But we thoroughly analyzed the changes in the security situation and defense around the Baltic sea.
— Is there a risk that Russia will attack if Sweden joins NATO?
— If Sweden becomes a member of NATO, it will mean that we will take the appropriate measures taken in other countries that are members of NATO. Growth potential weapons will be very large. It's not a threat, but you need to keep in mind that the consequences of such decisions will, if we are talking about countries that are near us.
The Ambassador also talked about the other famous incident: in October 1981 a Soviet submarine ran aground in a closed military area in the Gulf of Blekinge. It happened at a critical moment of relations between Sweden and the Soviet Union.
— What actually happened?
— Dear friends, believe it or not. But according to the reports I read, they found that if you drink Russian vodka, you need to think about whether or not snacks. It's really true. Unfortunately, participants of that operation was a bit pissed.
Tatarintsev said that the boat was lost, including due to faulty navigation equipment.
Comments
comments