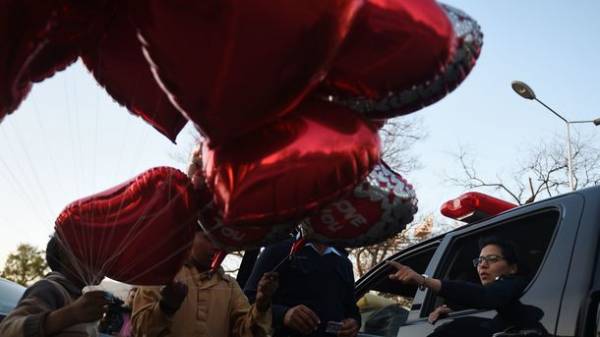 The high court of Islamabad has banned the celebration of Valentine's Day in Pakistan after the petition, which holiday is described as anti-Islamic, said on Monday the website of the newspaper "times of India".
In the petition to the court on behalf of a citizen of the country, Abdul Wahid, said that Valentine's Day is not part of Muslim traditions, so the celebration in Pakistan and the promotion of social networks and the media should be prohibited.
The court also ordered the Ministry of information of the country and the Pakistani Department of supervision of the electronic mass media to proceed immediately to the monitoring of compliance with regulations.
Valentine's day or Valentine's Day is widely celebrated in Western countries on February 14. On this day it is customary to give loved ones a Valentine's day greeting cards, flowers, chocolates and other things.
Comments
comments