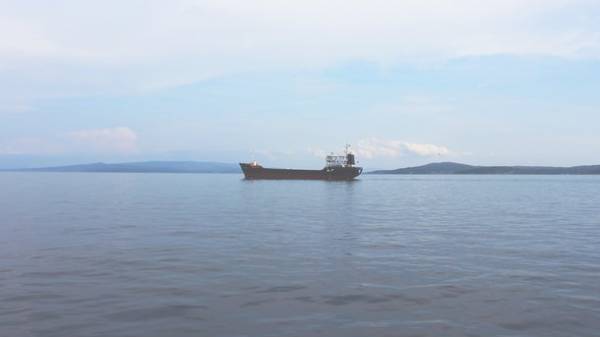 The world price of oil is weakly increasing on Thursday morning in the correction after declining a day earlier on data on the increase in exports of OPEC countries, according to the auction.
In the morning the cost of the September futures for North sea petroleum mix of mark Brent have grown on to 48.12 USD per barrel. The price of August futures on WTI increased by 45.45 to a dollar per barrel. In the course of trading Wednesday, the price of WTI for the first time since June 30 fell below the psychological mark of $ 45 per barrel, and prices of both brands were down more than 3%.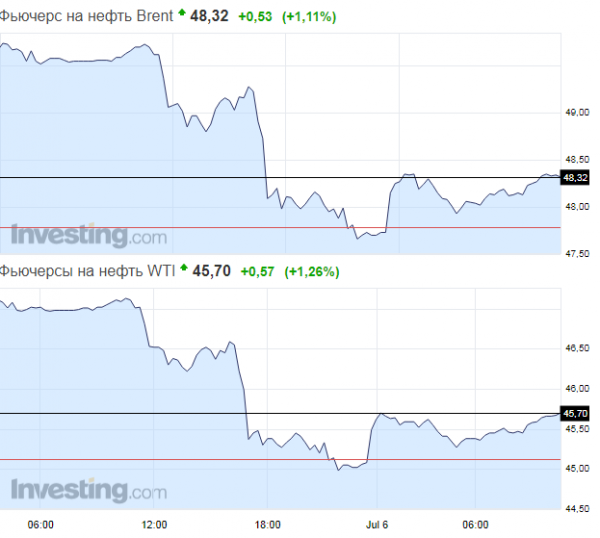 Oil prices recovering after a sharp decline on Wednesday on data on the oil exports of OPEC. A day earlier, Reuters, citing data from Thomson Reuters Oil Research said that oil exports of the OPEC countries in June increased for the second month in a row. The figure was of 25.92 million barrels per day in June, which is 450 thousand more compared to may and by 1.9 million more than a year ago.
At the same time, market participants expect the statistics on oil reserves in the US, which will be published later on Thursday. Analysts predict a decline in stocks by 0.45%, or $ 2,283 million barrels to 506,917 million barrels. Last week, the Ministry of energy reported an unexpected rise in crude stockpiles in the United States (excluding strategic reserves) for the week ended 23 June, by 0.1 million barrels, or less than 0.1% to 509,2 million barrels.
According to a report by the American petroleum Institute (API), oil stocks in the U.S. for the week ended June 30 fell by 5.8 million barrels to 503,7 million barrels. This statistic also supported the rise in oil prices, the Agency said.
OPEC and a number of not members of the organization countries agreed in late 2016 in Vienna on the reduction of its oil production to total 1.8 million barrels per day from October levels, of which 300 thousand are in Russia. The agreement was concluded for the first half of 2017 with possibility of extension. In may, its validity was extended for nine months until the end of March 2018.
Comments
comments