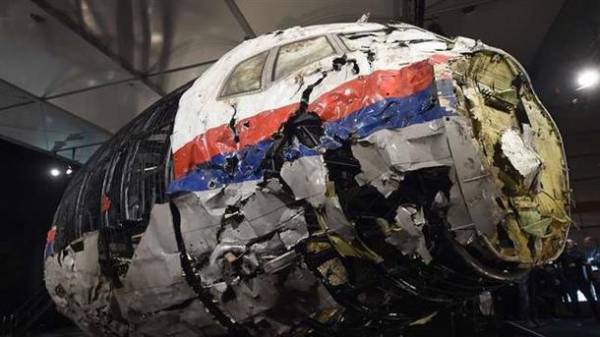 On the sidelines of the 72nd session of the UN General Assembly in new York, the foreign Ministers of Ukraine, Australia, Belgium, Malaysia and the Netherlands signed a Memorandum on the case of the downed "Boeing" flight MH17 over the Donbas, the press service of the foreign Ministry of Ukraine.
So, the signed document envisages cooperation between the governments of the signatory countries of political support for the criminal prosecution of the perpetrators of the tragedy of flight MH17.
SEE ALSO
Ukraine urged the UN security Council to punish downed MH17
"The signing of the Memorandum is another step towards the development of a mechanism of bringing to criminal responsibility those guilty in the crash after the announcement of 5 July 2017 agreed decision of the States parties of the Joint investigation team on the implementation of the criminal proceedings in the case of MH17 in the legal system of the Netherlands", – is spoken in the message of the foreign Ministry.
The purpose of the Memorandum is the coordination of countries and aid to the Netherlands in bringing criminals to justice.
SEE ALSO
To judge the suspects in the crash "Boeing" MH17 will be in the Netherlands
A Boeing 777 of Malaysia Airlines, carrying out flight MH17 from Amsterdam to Kuala Lumpur, was shot down by a Russian Buk launcher on 17 July 2014 in Donetsk region. Killing all 298 people aboard. The passengers of the flight were citizens of 10 countries, most of the victims were citizens of the Netherlands.
Created an international joint investigation team on September 28, 2016 in the Netherlands, presented the results of the criminal investigation into the causes of the disaster.
Comments
comments