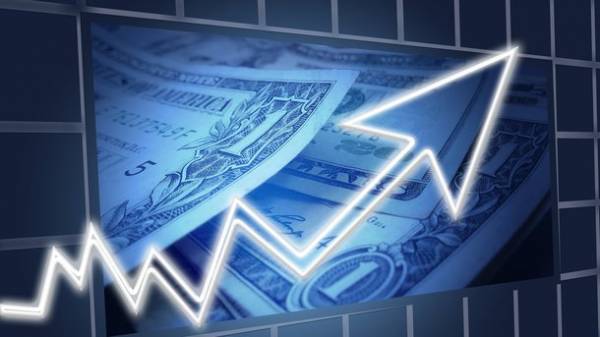 Today, July 6, the national Bank of Ukraine (NBU) has established such rates of major foreign currencies against the hryvnia:
1 USD – UAH 26,11;
1 Euro – 29,59 UAH;
10 Russian rubles – 4.38 UAH.
Thus, the dollar, compared to yesterday's values, increased by 10 cents. This is the highest value in almost a month – so of course, the dollar reached last June 12.
The Euro rose to six cents. The ruble is again "lost" on a penny.
Wednesday, July 5, the dollar on the interbank foreign exchange market increased by six cents in the sale and purchase, morals quotes 26,1 – 26,12 UAH/USD. According to experts, the growth of the dollar is associated with an output in the United States July 4 is that Ukrainian exporters have less foreign exchange earnings. Yesterday the Euro on the interbank market traded at for 29.56 – 29,58 UAH. Today's auction has not started yet.
According to analysts, the dollar exchange rate in the cash market in July may be in the range of 26 – 26,75 UAH. In the case of the growth of devaluation sentiments and external negative factors, can reach to 27.2 UAH.
Under the baseline scenario, Ukraine's first three-year Budget resolution, in 2017, the average annual hryvnia exchange rate is projected at 27.8 million UAH/USD., in 2018 on the $ 29.3 UAH/USD., in 2019 – 30.5 UAH/USD. and in 2020 – 31 UAH/USD.
The experts at the end of the year give different predictions: in the Razumkov Centre promise a course in the area of 27 hryvnia in the second half, and Concorde Capital assume that at the end of this year the dollar will cost 28,5 hryvnia.
For 2015 , the hryvnia depreciated by halffor 2016 devalued by 12.9%, and for the first half of 2017 strengthened against the dollar by 4%;
According to the "big Mac index", the dollar in Ukraine has to cost a little more than 8 UAH;
The historical maximum the official rate of the dollar – 30.01 UAH/USD. – was made in Feb 2015.
Comments
comments