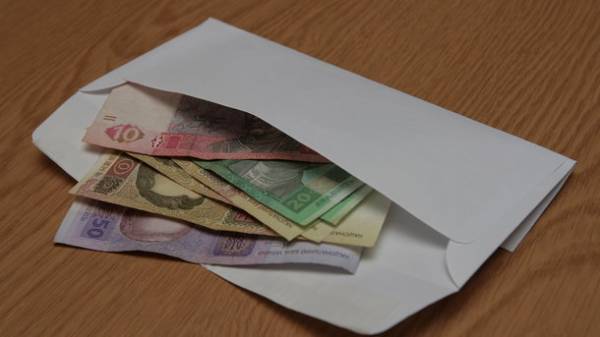 Compared with the year 2016 the percentage of "white" wages in Ukraine have increased. In the past two years in the labour market, the trend growth of the formal payments. This was stated by the expert of the expert-analytical center HeadHunter Catherine Krivoruchenko, writes LIGA.net.
According to the HR portal hh.ua, 54% of respondents said that they have "white" salary. However, quite a large number of Ukrainians (17%) continue to pay the money in envelopes. Also, compared to the 2016 year has not changed the number of those who pay "gray" wages (part officially, and the "envelope"): 29% in 2017 and 30% in 2016.
If we talk about how looks today, the "black" wages in the country, 30% of respondents – is the entire amount. 47% of Ukrainians noted that most of the amount (70% -50%) consists of payments "in envelopes". In 16% of cases the percentage of "black" fee is less than 50% of the salary. But for 3% of working citizens of Ukraine is only bonuses and awards.
"Talking about the full legalization of wages of Ukrainians it is not necessary. However, to deny, though sustained but positive trends in the labour market, in General, is not necessary", – said Krivoruchenko.
We will remind, according to estimates by the state statistics service, withradnaa wages in Ukraine grew by 37.2% over the last year. In statistics of this kind accounted for only a "white" salaries.
Comments
comments