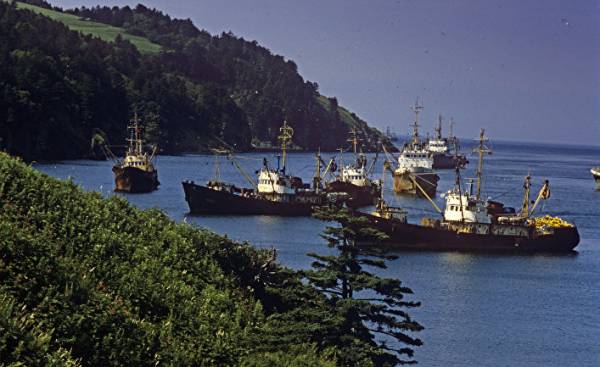 Officials and businessmen held "Northern territories" is the first test associated with the joint activity of Russia and Japan. The group stressed that the Russian side showed interest in the output of Japanese companies on the Russian market and that there are opportunities for commercialization. However, Russia is strengthening the actual control of the Southern Kuril Islands by placing missiles there. Therefore, the creation of a "special legal system" which will not violate the sovereignty of both countries, will face challenges. Also, the Japanese delegation confirmed that in the Islands is not developed sufficiently important infrastructure such as transport, communications, energy, and so on. In this regard, it is unknown whether to pay off commercial projects.
"The inhabitants of the four Islands have expressed serious hope that their region will be introduced Japanese advanced technology, products and services and expand cooperation, including tourism, business and medicine," — said adviser to the Prime Minister of Japan eiichi Hasegawa (Hasegawa Eiichi), who headed the delegation, during a press conference in Nemuro city. Thus he expressed his desire as soon as possible to begin implementing the joint business activity.
The group visited three Islands: Kunashir, Iturup and Shikotan. She examined 64 seats, although it was initially planned to visit only about 40.
The Russian side approved the expansion of the program, so one of the members of the delegation took it as fact that the representatives of the Russian Federation have enthusiasm.
However, according to other participants of the Japanese delegation, the Russian side was not allowed to inspect close to military and border facilities. Part of the planned route passed close to such objects, so the group had to change the program.
Regarding the timing of verification during the April summit, the parties agreed that it will be held in may, but the trip was postponed for June due to the fact that the administration of Sakhalin, effectively managing Islands, required first to consult.
Russia and Japan have yet to solve the difficult problem, which is to create a new legal system, which President Putin and Prime Minister Abe agreed during negotiations in December of last year. The question is what to do with the judiciary and taxation.
The Russian foreign Ministry adheres to the initial positions expressed during previous consultations: activities should be implemented on the basis of conditions that do not contradict the Russian law. The government of Japan has serious concerns: when specifying each of the growing opposition to the Russian authorities.
Meanwhile, one of the members of the Japanese delegation stressed the importance of the development of port and other infrastructure: "If you do not create a regular air and sea routes, and to ensure people and goods, freedom of movement, it is difficult even to talk about normal conditions of living". In addition, one representative of private business noted that on the Islands is not developed link: "the Internet and cell phone did not work at all". Therefore, it is not known whether Japan can recover its investment.
Comments
comments