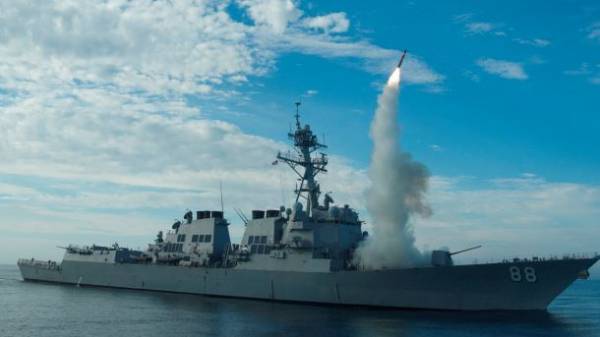 The head of EU diplomacy Federica Mogherini during his visit to Algeria reiterated that the Syrian crisis cannot be military solution and it is the firm position of the European Union. At the same time, trump's decision to launch a missile attack, she called clear.
"We as the European Union in the unity of the 28 member States of the EU considered the clear intention of our American friends, but now the time has come to give an even greater impetus for political and diplomatic efforts in Geneva," – said Mogerini, answering the question about the missile strike.
Mogherini noted that the conflict in Syria should be resolved "through inter-Syrian talks under UN auspices in Geneva."
According to her, required a "political solution to end the Syrian conflict," and "a credible political transition".
"I say it once loudly and clearly announced at the beginning of last week our solid response to the use of chemical weapons. For us it is a crime against humanity, a war crime, and we think that the perpetrators, identified the relevant mechanisms of the United Nations system, should be held accountable for this violation of international law", – said Mogherini.
We will remind, early in the morning on 7 April the US released the 59 cruise missiles "Tomahawk" on Board Navy ships based in the Mediterranean sea, at the military airfield "Sirat" in Central Syria, which, according to the U.S. flew planes who committed chemical attack in Idlib province on April 4. The US President Donald trump called the missile strike in retaliation for the chemical attack.
In addition, the President of the United States Donald trump is discussing with members of his administration the possibility of introducing new sanctions against Russia and Iran for supporting Syria.
Comments
comments