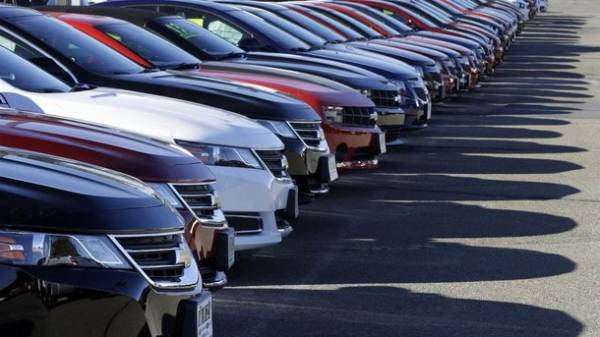 In June, the Ukrainians acquired 6884 new car. Thus, compared with June last year the market grew by 44%, according to the Association "Ukrautoprom".
Most registration numbers in the first summer month were issued to Japanese brand cars TOYOTA – 742 PCs compared to June last year of registration "Toyota" in Ukraine increased by 42%.
With a lag of just two cars from the leader of the second line of the June rating was occupied by the French brand RENAULT, the demand for cars which has increased by 67 percent.
Bronze month at SKODA, its result – 553 cars sold (+34% by June 2016).
In fourth place KIA, the preferences of the Korean brand gave 502 of the buyer, which is 56% higher than a year earlier.
Leadership closes the five of the MITSUBISHI. In the standings this Japanese 455 Ukrainian registration numbers, or almost five times more than in June last year. This growth of initial registration of MITSUBISHI cars in this time not become a sensation or a great credit to dealers, and was predictable on the background information about the police receiving a large batch of hybrid cars of this brand are purchased for the funds received by Ukraine from the sale of Japan's quotas on greenhouse gas emissions under the Kyoto Protocol.
Also in the TOP 10 of June fell: VOLKSWAGEN – 395 cars (+22%); NISSAN – 385 cars (76%); HYUNDAI – 343 cars (+48%); FORD – 312 cars (+34%) and MERCEDES-BENZ 260 cars (+41%).
Comments
comments