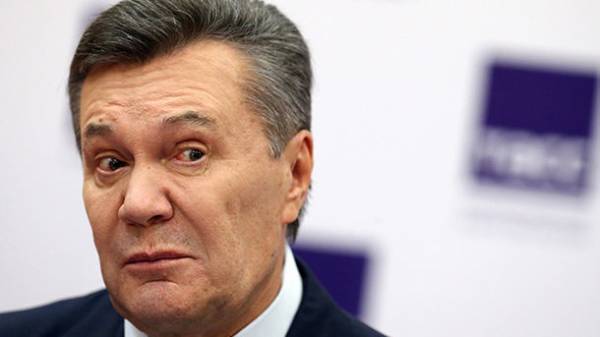 Obolonskiy district court of Kiev which considers the case of treason, ex-President of Ukraine, Viktor Yanukovych, decided not to go to Russia on the organization of the participation of the former guarantor in the hearing through video link from Rostov, reports "espresso."
As said the presiding judge, Yanukovych was given ample opportunity to participate in the trial.
"In the framework of the criminal proceedings the appeal to the Russian court, it is impossible, with regard to treason Yanukovych in favor of Russia", – said the judge.
As reported yesterday, may 17, the Rostov regional court of the Russian Federation refused to organize video conferencing for the questioning of Viktor Yanukovych.
In turn, at today's court session the attorney of Yanukovych Vitaliy Serdyuk has declared that the Rostov court is prepared to arrange a videoconference, however, it is necessary to install the attendance of the person, his passport number.
"It is impossible for the court to do it on Skype, not Skype to give a receipt on the rights cannot subsequently use collected in the framework of such process of evidence as valid", he added.
As you know, 14 March the Military Prosecutor's office sent to court indictment against Yanukovych. According to the PGO, he is suspected of committing crimes under part 1 of article 111 ("high treason"), part 5 article 27, part 3 of article 110 ("Complicity in deliberate acts committed with the aim of changing the boundaries of the territory and the state border of Ukraine") and part 5 article 27, part 2 of article 437 ("complicity in the waging of aggressive war") the criminal code of Ukraine.
Comments
comments