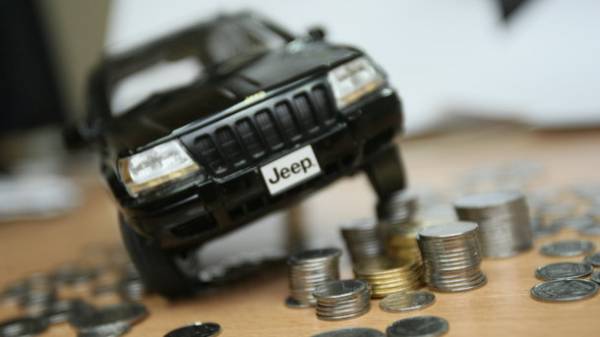 Ukrainians promise of cheaper cars from Canada. From August 1 this year, comes into force the agreement on free trade zone between the countries, and the list of products that will be delivered in privileged mode, and got the machine, writes the UBR.
However, as said the head of the Ukrainian Association of automobile importers and dealers (VAAID) Oleg Nazarenko, as in the case of FTA between Ukraine and Europe, duties on new cars from Canada cleared immediately. A transitional period of 8 years. In the first year will have to pay 7/8 of the reference rate is within 7% of the customs value, that is, 6,125%, in the second year 3/4 (5.25 percent), etc.
But right from August this year, zero import duty will introduce new petrol cars with an engine capacity of 2.2-3 liters, and diesel models with engine more than 2.5 L.
Plus with the first year to zero duties on all used cars from Canada. Also provides for a system of preferential excise tax rates — from 0.1 € to 2.2 € per each cubic centimetre of the engine depending on its volume.
It is clear that you have to pay 20% VAT, but even so the clearance will work out cheaper than the Sagem, in the case of European cars. If at the last customs charge 30-33 per cent of the cost, the fee for canadian will be approximately 27-29%.
Nazarenko said that in the next boom years should not be expected, especially on new cars. First, discounts in the transition period will be very conditional, and secondly, will play a role long distance. Transport car from Canada to our country will cost about 200-300 dollars and can take about a month.
The head of consulting Agency Autoconsulting Oleg Omelnitsky calls and the additional complexity of cars that are made in Canada plants of the groups GM and Ford: they produced mainly for sales inside the country and in the United States. Because is not certified for our market (have red turn signals, other optics, etc.). And although theoretically receive a certificate in Ukraine, this additional time and money.
Experts say in Canada could theoretically be interesting for American and Japanese cars. They're relatively inexpensive. For example, on the website of private ads about selling used cars toronto.craigslist.ca Mazda3 GT 2007 is available for 3.2 thousand dollars, and Honda Civic 2000 all for 950 dollars.
However, to formally legalize such cars in our country still fail because they do not meet the Euro-5 standard. Mazda3 2012, which corresponds to Euro 5 is worth 9 thousand dollars. Including shipping and customs clearance its price in Ukraine will be not less than 12 thousand dollars. For the same money, and even cheaper, you can find a similar car in Germany.
However, in narrow segments import cars from Canada really can grow, says Omelnytskiy. We are talking about expensive sports cars or Executive of American brands. For example, Jeep Cherokee Sport, 2016 in Canada is 21 thousand dollars. In Ukraine the same costs about 35 thousand dollars. Even with the customs clearance will be able to save up to 5 thousand dollars.
Comments
comments