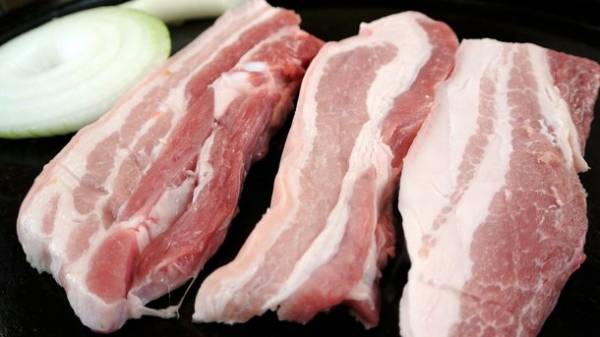 Ukrainian enterprises for the first six months of this year exported 3,58 thousand tons of pork, which is 2.7 times higher than for the same period last year. This was reported in the Association of pig producers of Ukraine (ASU).
Thus, the export of live pigs slaughter standards in the first half increased by 2.5 times – up to more than 1.5 thousand tons.
"Given that the volume of imports for these commodities both in monetary and in natural terms behind in exports, Ukraine is strengthened in the title a net exporter of pigs and pork. The main driver of this is the demand from the Georgian side, which remains the main market for pork and the only buyer bait" – said analyst Alexander Bondarskaya ASU.
According to the Association, revenues from pork exports in the first half amounted to 7.5 million. and bait – about 2.2 million dollars.
"Except for trade in pork and live bait, foreign exchange revenue flows due to the export of pork products, so the total inflow of foreign currency from the export of pork products even more," added analysts.
As reported, according to the State fiscal service, the export of pork from Ukraine to 2016 fell 8.5% to 3.2 thousand tons, in monetary terms, exports of pork decreased by 10.7% to 5.1 thousand dollars.
Recall that pork in Ukraine in recent years has risen in price more other productsis only in the last month have increased in price 15-20% and are almost equal in price to beef. Now pork tenderloin is offered at a 90-120 UAH/kg, blade — 80-95 UAH/kg, the neck — in the 120-140 UAH/kg. Exprate explain the trend of the fact that pigs in the country are decimated Achs. Relatively high world prices for meat increase exports and reduce imports of meat to Ukraine.
Comments
comments