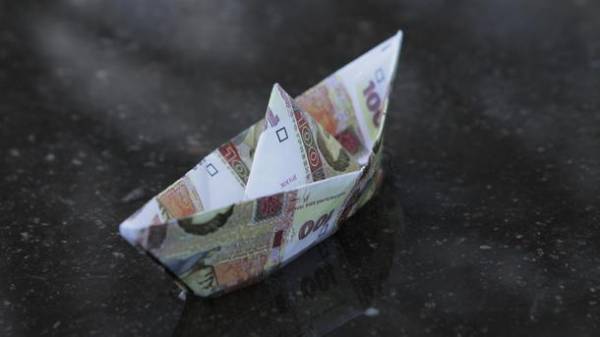 The official exchange rate of Ukrainian hryvnia during the first half 2017, has appreciated by 4%. Such calculations were provided by the national Bank of Ukraine (NBU) in the macroeconomic and monetary review for June.
The regulator explained that the reason to strengthen the hryvnia in the first place was the increase in the supply of foreign currency in the country, which allowed the NBU to buy foreign currency to replenish the reserves.
Thus, the positive balance of the purchase by the national Bank currency on the interbank currency market amounted to about $ 300 million in June and $ 1.4 billion year to date.
As reported, despite the spring-summer strengthening of the national currency, experts believe that in the second half of 2017 waiting for the hryvnia smooth devaluation.
Under the baseline scenario, Ukraine's first three-year Budget resolution, in 2017, the average annual hryvnia exchange rate is projected at 27.8 million UAH/USD., in 2018 on the $ 29.3 UAH/USD., in 2019 – 30.5 UAH/USD. and in 2020 – 31 UAH/USD.
Comments
comments