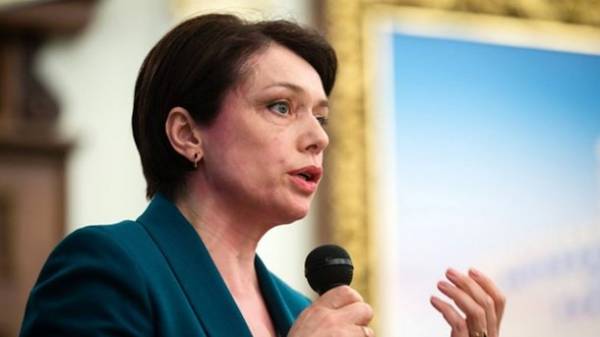 The Ministry of education and science of Ukraine recommends to the Cabinet of Ministers of Ukraine to provide in the draft state budget for 2018 to the reform of schools 1,848 billion. About this informed the head of the Ministry of education Lilia Grinevich.
"We managed to negotiate with the Ministry of Finance on whether to provide financing of certain steps of the new standard of primary education, regardless of whether the adopted act ("On education".- Ed.)", – told the Minister.
The Minister explained that the standard of primary education adopts the Cabinet, not the Parliament, and since there is no change in the duration of schooling, there is no need for the adoption of a separate law.
Hrynevych also said that in 2018 to start teaching children in the early grades under the new standard, you need to prepare about 20 thousand teachers.
SEE ALSO
Education reform: students in the classroom will not learn the facts, and will create projects and to acquire competence
According to her, the Verkhovna Rada failed on the previous session to consider the second reading the draft law "On education", but the speaker of Parliament Andriy Parubiy and the leadership of the coalition assured the Minister that the bill will be considered at the session in September.
The implementation of the provisions of the education reform in 2018, the Ministry of education proposes to allocate UAH 1.85 billion.
"A total sum of 1 billion 847 million 941,3 thousand UAH according to preliminary estimates. This is the amount that mi serves the Ministry of Finance for consideration," – said Grinevich, explaining how will these funds be distributed:
373 million 341,3 thousand UAH – in the textbooks;
about 600 million UAH – for the classrooms and materials for students ' work;
about 520 million UAH – for the retraining of teachers;
UAH 300 million – to expand the network of inclusive classes;
54.6 million UAH – for the creation of a national digital platform the New Ukrainian school (nush), where, according to the Minister, will host educational material for students and teachers.
Recall that in 100 Ukrainian pilot schools are already experiencing a new approach to learning in elementary school.
Comments
comments