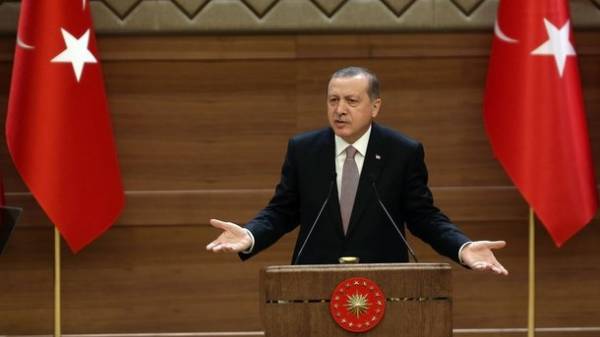 Turkey will refuse from joining the European Union if he will not open a new Chapter in negotiations with Ankara on the issue, said the President of the country Tayyip Erdogan.
"If they do not, then goodbye. Turkey is not a slave, waiting at the door. If the points are open, then we will sit down and talk. Otherwise, nothing to talk about," — said Erdogan, speaking before the deputies of the Parliament.
Earlier, Erdogan said that Ankara will reconsider its position on accession to the EU, if not of positive developments in this matter, and if the present hostile attitude of some countries-members of the Union.
The Association agreement between the EU (formerly the EEC) and Turkey was signed in 1963. Application for membership to the European Union Ankara filed in 1987. Accession negotiations with Turkey that began in 2005, have repeatedly complicated by disagreements that led to their suspension. At the moment there are 16 of the 35 chapters of the negotiation file.
In March 2016 the leaders of the countries-EU members agreed to intensify negotiations in exchange for the agreement of Ankara to contribute to the reduction of the inflow of migrants to the EU via its territory.
Later Recep Tayyip Erdogan has accused EU leaders of failing their obligations under the agreements relating to migrants. According to him, the EU does not pay Turkey's position on agreements worth three billion euros.
Comments
comments