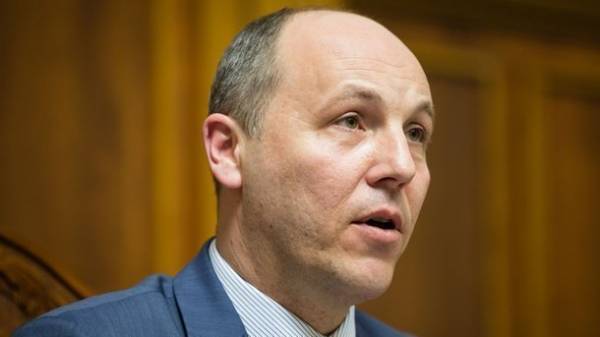 Speaker of the Verkhovna Rada in the Day of naval forces of Ukraine expressed confidence that the Ukrainian sailors return Crimea, which caused considerable stir in Russia.
The policy statement was the first in the top of the popularity of Russian news aggregator Rambler, and in the comments the Russians leave hundreds of comments.
In the day of naval forces of Ukraine published on the official website of the Parliament, Parubiy said: "I am Convinced that the Ukrainian sailors will come to the Crimea, return it to the Ukraine and restore our naval base on the Peninsula. Be always true to the blue and yellow flag, which was raised by your heroic predecessors on the ships of the Ukrainian Navy in the Crimea in 1918".
Parubiy noted that "it was in July of 907 years held a distinguished naval campaign of great Kiev Prince Oleg to Constantinople. It was after this campaign Legostar on the gates of Constantinople his shield – the symbol of victory. In July 1918 was created the first standing force of ships of the Navy of the Ukrainian state, which began the modern Ukrainian Navy".
Comments
comments