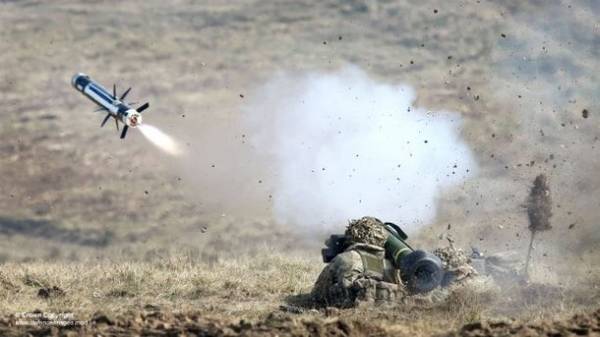 Canada should provide assistance to Ukraine in the form of defensive lethal weapons and to strengthen humanitarian support to displaced persons from Donbass. This was stated by MP from the opposition Conservative party of Canada Peter Kent, reports UKRINFORM.
According to him, the granting Ukraine lethal weapons as a necessary step in view of the constant escalation of the conflict with Russia.
"Given the increased use of armored vehicles, artillery and rocket attacks (militants – ed.), we believe that providing Ukraine with sniper equipment and anti – tank weapons- defense lethal weapons – is a necessary step. Ukraine needs to provide a weapon like the fact that Canada already supplies to the Kurds in Iraq. Russia has escalated the conflict along the line of demarcation. Ukraine is just asking to hold back the line of the conflict and not to lose more territory," said Kent.
In addition to military assistance, he proposes to increase humanitarian support to the displaced persons from the Donbas.
"It should also increase humanitarian assistance for almost two million displaced persons, especially given that the conflict continues to move thousands", – said the Deputy.
Recall, the U.S. House of representatives approved defense budget, which Ukraine allocated 150 million dollars in aid to counter Russian aggression.
Comments
comments