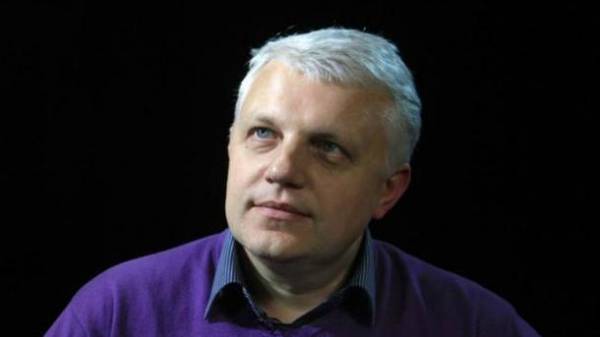 President of Ukraine Petro Poroshenko said that it was not satisfied with the results of the investigation of the murder of journalist Pavel Sheremet, as this case was raised even international experts, including the FBI. About that he said at a press conference.
"I knew and loved Paul. I can say that we were friends. For me, as for most of you, was shocked that a terrorist attack, a cynical murder. The last time alive I have seen him since the previous conference, then during the farewell," said the President.
He noted that his first steps after the murder was to attract the world's top experts to investigate this case.
"I went to a number of embassies. Representatives of the Federal Bureau of investigations, experts-bomb experts, and forensic experts – were involved in this case. Unfortunately, I expected more – a better result, and is not happy that still we have no killer, and he's not brought to justice," – said Poroshenko.
He also thanked journalists for independent investigation of the crime.
"Right after it (investigation – ed.) I called Knyazev (Head of national police – ed.) and asked to meet with journalists and to all materials that are available to journalists and experts who were involved in the case. As far as I know, the meeting took place, at least so I was told. The head of the SBU reported to me that Mr. Ustimenko, which was recalled, resigned from the security service in April 2014, together with 2000 other employees of the SBU after the revolution of dignity. The investigation leads the national police. The security service of Ukraine will be most open to conduct any investigative actions. I have been informed that on Monday mister Ustimenko summoned for questioning and will be interrogated. Sure that you know media, you should know," – said Poroshenko.
As reported, journalistic investigation has determined that the security Service of Ukraine allegedly conducted surveillance of the journalist Pavel Sheremet on the night before his murder. In particular, reporters found that near the house where he lived Sheremet, the night before he was killed were 2 cars – Mercedes and Skoda.
We will remind, the journalist Pavel Sheremet was killed on the morning of 20 July 2016 in the explosion of his car in the center of Kiev. The car belonged to the head of the Internet edition "Ukrainian truth" Alyona Pritula, but her in the car was not. The police classified the explosion of a car with Sheremet as murder.
22 July in the Internet appeared the video from surveillance cameras that recorded the moment of laying explosives under the car of a journalist.
It was reported that the priority version of murder of the journalist Pavel Sheremet is a professional activity.
Comments
comments