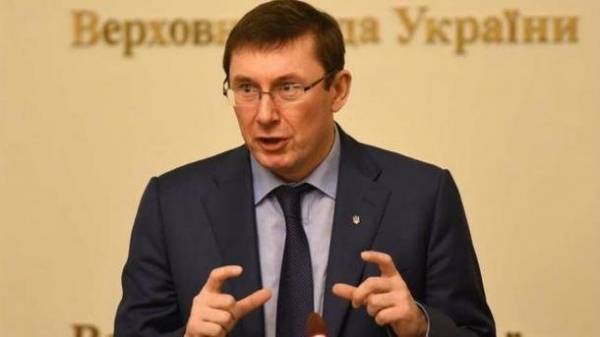 The Prosecutor General's office of Ukraine is conducting an investigation against certain Ministers of the current government. This was announced by the public Prosecutor in interview to the program "Time. The results of the" on "channel 5" TV channel "112 Ukraine".
Lutsenko did not rule out that, along with representation on removal of inviolability from deputies can receive the claim to officials. At the same time, any names the attorney General of the GPU has not yet named.
"I can't exclude new ideas on the deputies, and action concerning acting Ministers. This is our job. Now the investigation is in progress against many defendants, including we have a question and the current and former Ministers. And they also passed on some party quota of a coalition government," – said Lutsenko.
We will remind, on June, 21st the public Prosecutor Yury Lutsenko sent to the Parliament the submission on the removal of immunity of five MPs, namely: Andrey Lozovoy (faction of the Radical party), Oles Dovgy ("the will of the people"), Yevgeny Deydey, Maksym Polyakov (both from the faction "people's front") and Boryslav Rozenblat (fraction "block of Petro Poroshenko").
June 29, the Verkhovna Rada introduced the idea of granting consent for the criminal prosecution of people's Deputy from "Opposition bloc" Mikhail Dobkin.
Comments
comments