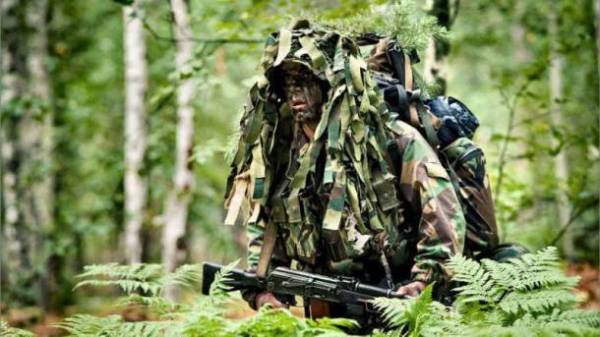 The vaunted Russian special forces repeatedly commits failures in Ukraine, participating in the war in the Donbass. About this in Facebook wrote Russian journalist Arkady Babchenko.
"The story of Russian special forces in Ukraine every visit. And not because Russia is constantly renounces their prisoners. That is just fine. If you are going to serve as a saboteur, you must understand that from now on you quit yesterday, you weren't there, you're nobody, went off on vacation. In Lugansk region, captured soldier of the 22nd brigade of the GRU. Diversionno-the prospecting group went out, lit up, got ambushed, surrendered. A group of six people. Two machine guns. Prior to that, as we know, Happiness in was taken prisoner by two soldiers of the GRU captain Erofeev and Sergeant Alexandrov. Moved forward for further exploration in the district TPP, was that the position of the APU, which they believed abandoned, was not abandoned, came under fire, were captured," reminded Babchenko.
He said that Russian special forces are trained to sleep for four hours and fully recover, now torture, how to behave in captivity, but in the end, after the capture of "white fear".
"Training officer, SWAT had always been higher than even the training of a paratrooper officer, but the basic rate in the special forces still always did on the brain – psychophysiology. According to the Charter of internal service of the armed forces "soldier, a captured enemy prisoner, during interrogation has the right to inform only his surname, a name, a patronymic, a military rank, date of birth and personal number." And now we live seeing how the two servicemen of the GRU (Alexander Yerofeyev and ed.), elites of the elites, are captured in the first minute, white from fear, hand over all and Sundry, guts, highlands tumbling everything I know," says the journalist.
He criticized the actions of Russian special forces who have recently been captured in the Luhansk region.
"And then we repeatedly see first, one group of special forces is put forward for further exploration, see if anyone stumbles upon the enemy, declassified, throws the two wounded men, who then hand over with giblets, all that I know. The second group goes to RAID like a walk declassified immediately at the outlet, and having two machine guns and one sniper for four, walking right into an ambush and surrender. Reconnaissance of the special forces of the Main intelligence Directorate. Saboteurs. Deep-intelligence. The elite of the elites," says the journalist.
Comments
comments