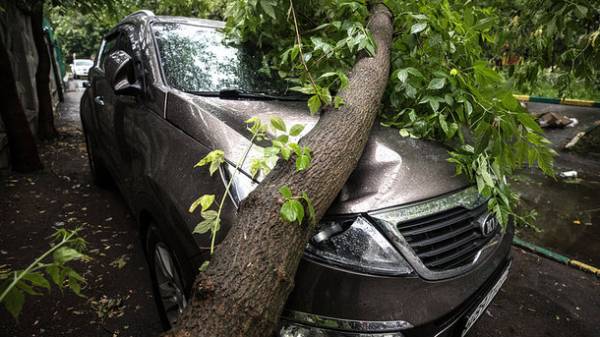 Sixteen people were injured as a result of bad weather in Moscow. This was reported in the medical services of the city.
In the suburbs after the disaster also hospitalized three people. "Injuries of varying severity were received by three persons. All of them were hospitalized," – said the source.
Thus, in Moscow and Moscow region of the Russian Federation, the victims were two people, another 19 were injured. Currently, nine people remain in hospitals, reported in emergency medicine.
"In Moscow, 16 people were injured, six of them are in hospitals with herbs of varying severity, including one child," said the source. Ten victims received medical treatment.
Three other people suffered from the weather in Tula region of the Russian Federation. One of them is hospitalized, two received medical care on an outpatient basis.
In Moscow took place the outage in 79 localities. Has been de-energized 13 municipalities, almost 1,400 houses, inhabited by more than 3,800 people, more than 110 of fallen trees, damaged roofs of five houses and one hospital.
In Moscow the squally wind has tumbled down more than 1,100 trees and caused damage to 95 vehicles, announced in the emergency services.
Comments
comments