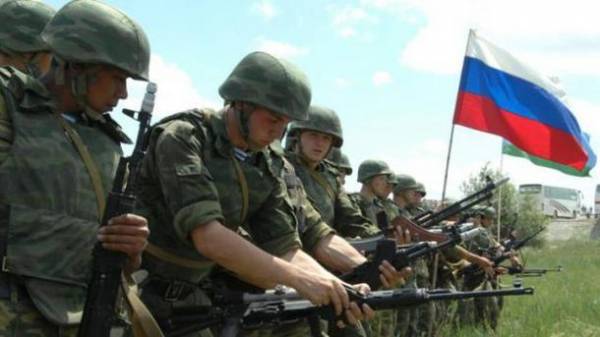 Russia may carry out military aggression against Ukraine or any country in Europe, concentrating a large army on future joint ventures with Belarus doctrines "the West-2017". The Minister of defence Stepan Poltorak said following the meeting with NATO Secretary General Jens Stoltenberg at the headquarters of the Alliance, the press service of the MOU.
"Upcoming military exercises "Zapad-2017″, which plans to hold the Russian Federation, is extremely powerful. They can be used to start the aggression not only against Ukraine but also against any European country which shares a common border with Russia. NATO Secretary General spoke about the threats they see, and reported that the grouping of NATO in Eastern Europe will be strengthened. Of course, we also adequately will respond to the exercises," – said Poltorak.
He noted that Ukraine is ready to repel any possible aggression against Ukraine.
"There is a huge movement of troops and maneuvers. Only for the transfer of personnel ordered 4,000 cars. This is a very large group and, of course, conducting such exercises on the border with Ukraine is a threat", – stressed the Minister.
Earlier, The Washington Post wrote that the United States plan to strengthen the monitoring of the movement of Russian troops near the Baltic States, which will take place this summer as part of a major Russian military exercise "Zapad-2017".
Comments
comments