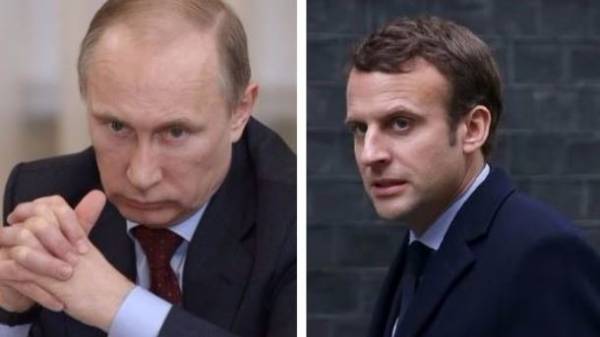 Russian President Vladimir Putin during a visit to France to remember his French counterpart Emmanuel macron, the "Mistral", to attract him to their side in the question of Ukraine. This opinion was expressed in the comment "observer" former Deputy chief of the General staff of the APU, the General-Lieutenant Igor Romanenko.
He believes that Putin has levers of influence on the French President, which he can use during a meeting in Paris.
The General recalled that France continue to remain close ties with Russia, so Putin can push during intercourse.
Romanenko emphasized that, alternatively, Putin can remember the Makron "Mistral", which France tried to sell Russia to bypass sanctions.
"Putin will certainly use it to Makron considered and then supported Putin's vision of the solution of the Ukrainian question – the constitutional changes, the elections in the occupied territories and other", – says Romanenko.
As reported, the meeting of leaders of Russia and France will take place in Paris on may 29.
We will remind, in the autumn of last year the Minister of defence of Poland Anthony Macierewicz, speaking in Parliament, said that Egypt had sold Russia purchased from France helicopter "Mistral" for $ 1.
In turn, the Russian foreign Ministry said that Egypt may not, without the consent of France to resell or transfer any country "Mistral", Russia in particular.
Comments
comments