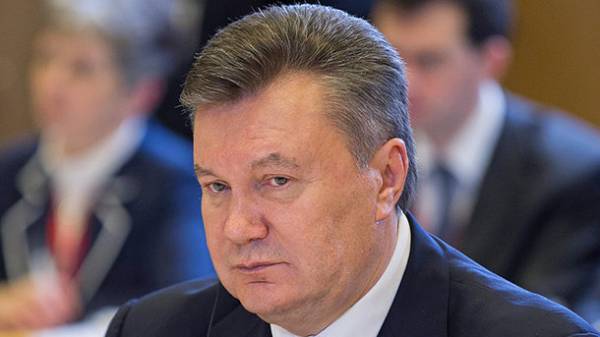 The Department of special investigation General Prosecutor's office announced a change previously reported to suspicion and suspicion about the new ex-President Viktor Yanukovych, ex-Minister of internal Affairs Vitaly Zakharchenko, ex-head of the security Service of Ukraine Alexander Yakimenko and others in committing serious and especially serious crimes from 18 to 20 February 2014. Wrote about this on his page in Facebook the Prosecutor General of Ukraine Yuriy Lutsenko, reports UNN.
According to Lutsenko, the Department of special investigation GPU reported, the previously reported suspicions about the new suspect the former senior officials – the President of Ukraine Viktor Yanukovych, Minister of internal Affairs of Ukraine Zakharchenko, the Deputy Minister of internal Affairs of Ukraine Ratushniak, the Head of the security Service of Ukraine, Yakimenko, first Deputy Chairman of SBU Totsky, Deputy chief – the chief of militia of public security of the MIA of Ukraine in city Kiev, Fedchuk.
The attorney General noted that it is reported about suspicion in Commission and organization of committing a number of grave and especially grave crimes committed in the period from 18.02.2014 to 20.02.2014 at in the Central part of the city of Kiev on protesters, as part of an organized criminal group, namely: the unlawful obstruction of the organization and conduct of assemblies, rallies, marches and demonstrations, in the organization of exceeding the law enforcement authorities and their authority, premeditated murder of two and more persons, finished attempted premeditated murder of two and more persons, the infliction of intentional serious bodily injury, as well as in the organization of the terrorist act.
Comments
comments