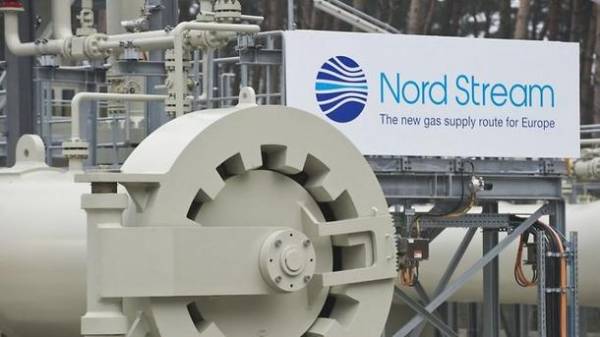 Ukraine is still awaiting the decision of the Stockholm arbitration on the contract of sale regarding the payment of "Gazprom" overpayment for delivered to "Naftogaz" of gas until 2015 and the determination of fair prices for Ukraine for Russian gas. Comments about this "Today" said the Director of energy programs of Razumkov Center Volodymyr Omelchenko.
"Yesterday's decision of the Stockholm arbitration is definitely positive for Ukraine, despite all the statements of "Gazprom". Of course, it has yet to resolve the pricing issues. But the most that bothered the Ukrainian side, is the condition take or pay "take or pay", as well as the issue of re-export of Russian gas. And the decision was in favor of Ukraine. We can say that it took huge financial risks, not only from "Naftogaz" Ukraine as the state as a whole. This is an extremely positive signal to investors. The solution also opens up the possibility of reforming "Naftogaz" from the point of view of conducting unbundling (separation of gas transmission from production and supply – Ed.). Ukraine, in case of successful completion of unbundling, can increase the attractiveness of the GTS and bypass the project "Northern stream-2″ will be put under a big question. This indirect but very important consequence of the decision of the court. As for the decision on transit contract, it will be a bit later – is expected in late June," – said the "Today" Volodymyr Omelchenko.
According to him, the price in the contract of sale, which yesterday issued the Stockholm arbitration court, was pegged to a basket of oil products through certain factors. "This question the court will be considered separately. With regard to the decision of the court disputes on price (what price of Russian gas for Ukraine is a European market – Ed.) I don't expect that until the end of June it will be. As the decision on the amount that Gazprom must pay Ukraine as payment for gas supplies at a higher price. But even if the decision to return the overpayment for gas amount will be accepted, this does not mean that "Gazprom" will return the money. As we can see in the YUKOS case, the Russian side is never in a hurry to comply with international decisions, as it has some legislation that limits it," – concluded the expert.
Yesterday the Stockholm arbitration court has announced a closed decision by mutual claims of "Gazprom" and "Naftogaza". This decision was the first of several anticipated.
Deputy foreign Minister of Ukraine Olena zerkal said that the decision of the Tribunal "a clear victory" of Ukraine. According to her, the position of the Tribunal on the key issues was this:
the condition "take or pay" completely abolished;
the prohibition of re-export is cancelled in full;
the price formula revised in 2014 – the "European hub".
In response , Gazprom said that yesterday's decision of the Stockholm arbitration is intermediate.
Comments
comments