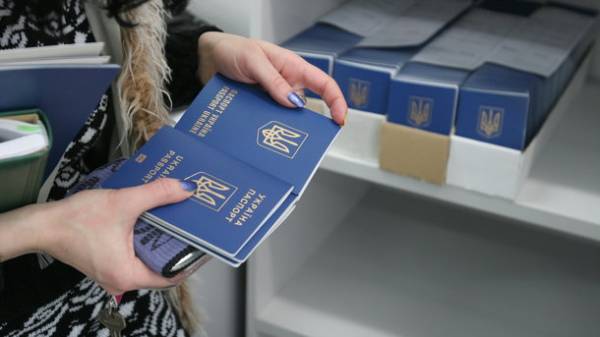 The representative of GP "Document" Volodymyr Polishchuk said that the company expected that with the installation of a new line of printing passports in December and January, the delay in the issuance of documents will disappear. He said this at a press conference on the topic: "100 days bizwise: what has changed for Ukraine?".
In particular, he said, despite the fact that now the international passport in Ukraine can be issued in three different organizations, a situation in which citizens do not receive in time the ordered documents are still preserved.
"But on the website of the polygraph "Ukraine", among other sources, we can see that the government has decided to allocate funds for the purchase of new lines for printing passports, which will be in December of this year or in January of the following installed, adjusted, and I think all the problems not only with registration but also with the issuance of passports will soon disappear," – said Polishchuk.
He also spoke about the reasons why the registration and issuance of documents takes place with a delay and why there were long queues for obtaining these documents.
SEE ALSO
Delays with biometric passports: in the Cabinet proposed a solution
"The situation with excitement, she had improved somewhat, if I may say so. That is, the queues are less, but still people who took out Express passport now have to wait seven working days, and for about a month. Those who make a passport in normal mode, 20 working days, expect your travel abroad about two months, maybe two and a half months," – said the representative of GP "Document".
In this regard, he noted that the emergence of large queues due to the fact that "at the same time, many people decided to make a passport, and no capacity of tspau, nor our centers of service of citizens and especially of the polygraph "Ukraine" not enough".
Earlier it was reported that since the introduction of visa-free regime Ukraine has risen to 68th place in the ranking of the passports of the world, which is on the website passportindex.org. This is the highest score of all the former Soviet countries except the Baltic States. Ukrainian passport allows you to enter without a visa in 119 countries of the world.
Comments
comments