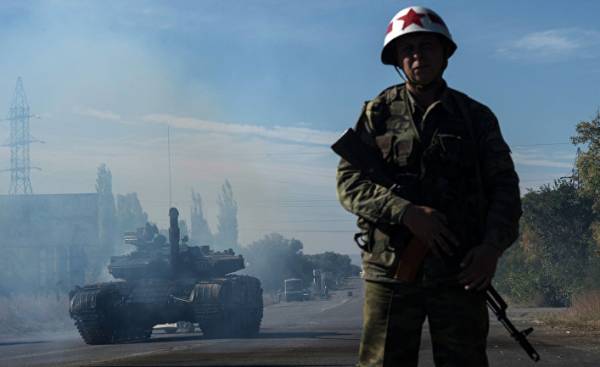 The escalation in the Donbas, in particular the deteriorating situation in Svetlodarsk arc, and the increase in the number of terrorist acts associated with the fact that the Russian military action against Ukraine to a new level. Why Western pressure may become a reason for Russia to organize terrorist attacks not only in Ukraine, "Apostrophe" said military expert, chief editor of "Information resistance" Yuri, Karin.
The escalation in the Donbas is a natural element of pressure of the Russian Federation and this bald (Vladimir Putin — "the Apostrophe"). Factors that may be involved are many. From the violation of the "bread of the truce," which they show that they do not care for all human values. To the fact that the President of France Emmanuel Makron starts to pull causal space, which is not like the great autocrat. He still, hundred more, hundred less Buryats will die there.
Recent terrorist attacks, including in Kiev, you can call this a kind of "greeting". They love these events tied to dates — this time to the Day of Constitution. It was a "Hello" to our intelligence services, which are very well drank blood. If we had fought, the last time in some moments began to nip at their heels. Therefore, they so worked. There is no reason to blame security services — worldwide offices with far more financing and provision happen with much larger punctures. The war continues and reaches a new level, including with the use of DRG and terrorist acts. In addition, we have a lot conserved their figures, even in those structures where their not supposed to be. We didn't have Stripping, lustration. We openly deny the Ukrainian-Russian war, although the world has long been called a spade a spade.
It seems to me that it is already completely formulated the policy of the President of the United States Donald trump against Putin. It will either strengthen the policy of the Macron, or to go along with it. Therefore, it will be bad not only to us — such elements of terror will be included, probably, in other countries. He [Putin] will impersonate raving with the purpose to have it unhooked and given what it requires, left everything the way he wants.
Without political progress in addressing the situation in the Donbass military solution is not possible. A military solution will be when the borders are under strict control when on the side will not be thrown dozens of brigade tactical groups of the armed forces of the Russian Federation. Then on this side there is a conventional military operation to weed out armed groups. Then five years will be to act anti-terrorism regime to identify and destroy the remaining survivors, weapons seizures.
Comments
comments