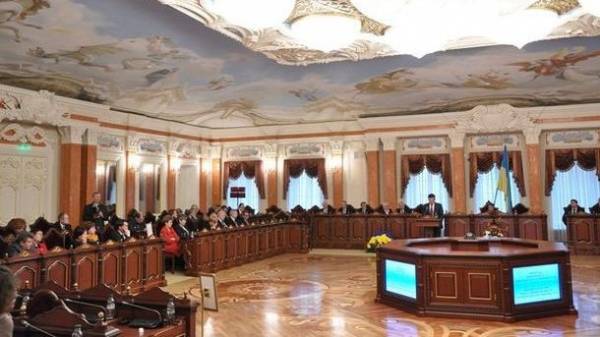 The new Supreme court will introduce the principle of case law in Ukraine: its decisions would reflect the lower courts in making their decisions. This was stated by the Chairman of the High qualification Commission of judges of Ukraine Sergiy Koziakov.
"Once we create the new Supreme court, will be eliminated, the Supreme court of Ukraine and Higher specialized courts. This is a unique event, since the Supreme court in Ukraine was established in 1926", he said.
Koziakov also added that the new Supreme court will be 4 of the cassation court and the Grand chamber over them. But the power of the Supreme court decisions is precedent, that is, its decisions will have an impact on the lower courts in making their decisions on similar circumstances.
Recall, the Verkhovna Rada of Ukraine supported in the first reading the bill on amendments to several codes, thus starting the judicial reform.
Comments
comments