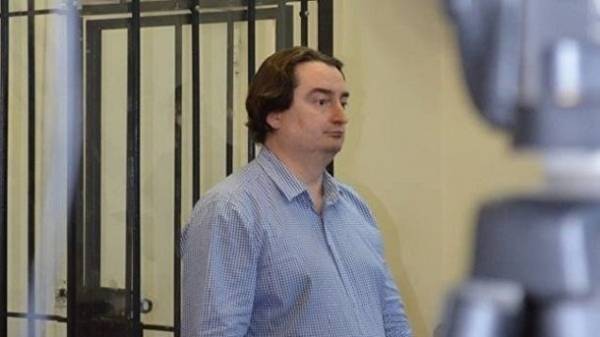 The head of the Internet edition "Strenia" Igor Guzhva said that he was summoned on 19 July, the General Prosecutor's office for questioning about the shootings on the Maidan.
"At the exit of the channel 112 where I was today on the air, I was approached by two people, was presented by employees of SBU and handed me a summons for questioning in the case of the shootings on the Maidan", – he wrote on his page on the social network Facebook on Friday.
He said that before him "the case is not connected".
"Agenda at the exit from the ethers also have never served. Well, let's go, let's talk," said Guzhva.
He also unveiled his page in the social network a photocopy of the agenda. The document stated that the Guzhva July 19 at 10:00 you must be in the Department of special investigations of the General Prosecutor on Borisoglebskaya str., 18.
As reported, Guzhva was detained in the evening of 22 June in Kiev. According to Prosecutor General Yury Lutsenko, Guzhva demanded and received $10 thousand for the deployment of compromising materials on the current policy. The attorney General, at the disposal of investigators have video and photo evidence of the offense. On the morning of 23 June, the people's Deputy from the faction of the Radical party of Ukraine Dmitry Linko confirmed that Guzhva demanded money from him.
On the same day, the press service of the Kiev Prosecutor's office reported that head of the Internet edition "Strenia" Guzhva and his intermediary was detained on suspicion of committing a crime under part 3 of article 189 of the Criminal code of Ukraine (extortion in large amounts). In the evening Guzhva was handed a notice of suspicion in Commission of this crime.
June 24, the Shevchenkovsky district court of Kiev chose for Guzhva a measure of restraint in form of arrest for a period of 2 months with the alternative collateral in the amount of 544 thousand UAH.
On 26 June, the lawyer I. Guzhva, the former Minister of justice of Ukraine Olena Lukash said that salgareda "Страна.UA" Svetlana Kryukova made bail.
27 Jun Guzhva out of lukianivka remand prison of Kyiv.
Comments
comments