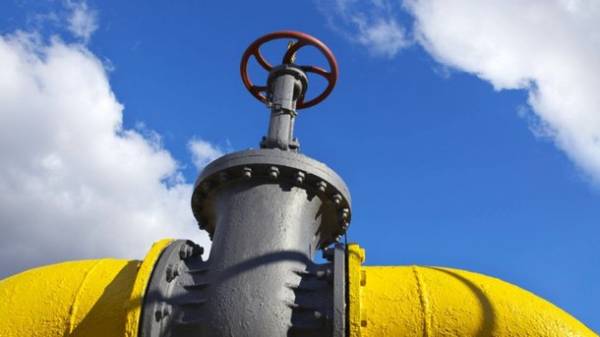 The Russian monopolist "Gazprom" has invited representatives of the National oil and gas holding "Naftogaz of Ukraine" in Moscow to discuss the issue of gas transit to Europe after 2019. This at a press conference in Moscow said the Vice-President of Board "Gazprom" Alexander Medvedev.
"We are ready to negotiate. We invite our Ukrainian colleagues to come to us. Since they are services, there is nothing malicious to come to us," he said.
Medvedev confirmed that Russia can keep some of the volumes of gas transit through Ukraine's territory after 2019.
"The fact that certain volumes can stay for transit through the Ukraine – it is. But the scale of these volumes will be affected, including conditions that may be proposed and agreed upon by the Ukrainian side", – he added.
Note that the reduction of Russian gas transit through Ukraine accounted for in the draft "Energy strategy of Ukraine until 2035", published on the website of the Ministry of energy and coal industry of Ukraine.
As reported earlier, Gazprom said that the decision of the Stockholm arbitration on the dispute of the Russian "Gazprom" from the Ukrainian "Naftogaz" many "bright moments".
In addition, the Russian company reported that the arbitration decision does not negate the rule of "take or pay", but declined to comment on the situation.
We will remind, on may 31, the Stockholm arbitration court has announced a closed decision by mutual claims of "Gazprom" and "Naftogaza". This decision was the first of several anticipated.
The court overturned the onerous condition "take or pay", according to which Ukraine had to pay 52 billion cubic meters of gas annually, regardless of the actual supply.
The court fully lifted the ban of re-export of Russian gas.
"Gazprom" to revise the formula for calculating the price, but with 2014 and not as required "Naftogaz of Ukraine" from 20 may 2011 to October 2015.
Russian media were quick to say that in this case, Gazprom will demand that Naftogaz payment for gas deliveries in 2013.
Now the parties are awaiting the financial explanations of Stockholm. The amounts that the parties must pay each other on the basis of the decision of the Stockholm arbitration, separately calculate the experts.
Comments
comments