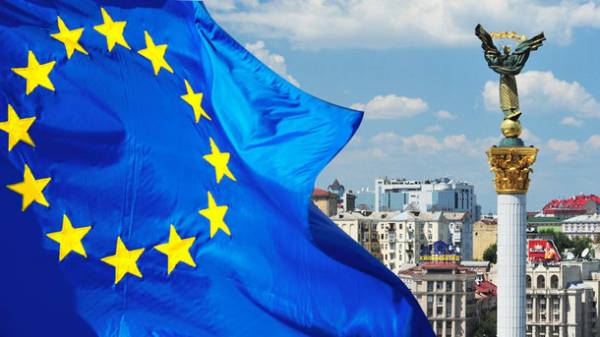 The attitude of the majority of Ukrainians (58%) to the European Union after the revolution of Dignity in 2014 has not changed, 14% were improved, even at 24% worsened. These are the findings of a survey commissioned by the Institute of world politics the sociological company GfK Ukraine, from 17 to 24 may 2017.

"It is noteworthy that the worsening or improvement of relations with the EU differs significantly depending on sex and education of the Respondent. So, women were more evroskeptichnuyu – the improvement of relations mentioned by 10 percent of respondents (vs. 18% of male respondents), and a decline of 28% (among men – only 20%). Also, among respondents with secondary and higher education level of euroscepticism is almost twice as high (31% and 28%, respectively) compared to more educated respondents (16%)," reads the study.
Most of those whose attitude to the EU has worsened attribute this to the deterioration of living standards and the economy in the country (63%). The next popular argument, because of the desire for European integration, Ukraine has lost territory and continues to fight (7%).
At the same time, 39% of Ukrainians believe that European integration has no alternative, another 22% answered "no, Ukraine can refuse from European integration at any time," and 28% believe that Ukraine is not European integration.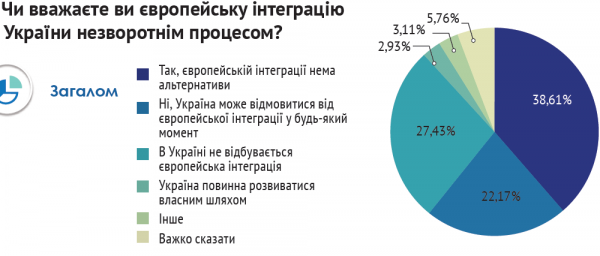 And here is the answer to the question "Membership in which integration model best meets the interests of Ukraine" showed that in Ukraine there is a certain fatigue from the integration. In the first place in popularity the answer is "the creation of a new regional Alliance with the participation of Ukraine (without the participation of Russia)" (25%). Another 22.5% of the respondents chose the answer "Ukraine does not need membership in any Association".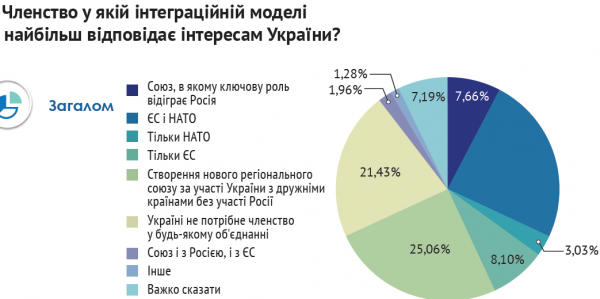 * By telephone were interviewed in 1000 respondents aged 18 years and older. The study was conducted in all regions of Ukraine except for the uncontrolled territories of Donetsk and Lugansk regions and the Crimea.
Comments
comments