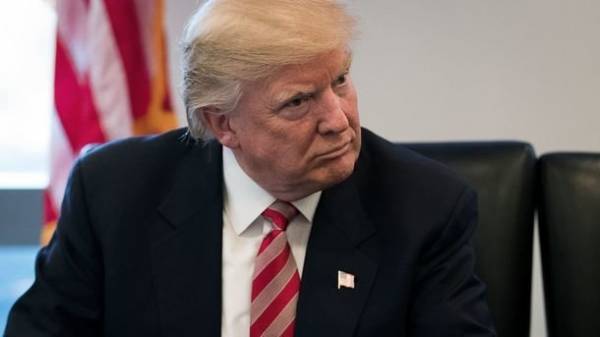 Today on Twitter of US President Donald trump appeared unpleasant for Ukraine, the message that Kiev allegedly interfered in American elections. The network reacted to the scandalous statement of the American leader.
So, trump said that the sabotage of his campaign was for the benefit of his rival Hillary Clinton.
"Ukrainian attempts to sabotage the campaign of trump's "quiet work to promote Clinton." So, where is the investigation of G. P. (General Prosecutor. — Ed.)?", — trump wrote on his Twitter page.
Earlier, the press Secretary of the White house Sarah Sanders has said that the Democratic party allegedly turned for help to the Ukrainian Embassy in Washington during the presidential elections in 2016. According to Sanders, the Ukrainians helped the party members Hillary Clinton in gathering information about political opponents from Republican party.
Trump pichet, scho mi trochlea at vibor in the United States, and Putin kazhe, shcho mi pogrom Russie. And tell me the same Boule of mi minimi grechkosiy my business s edge:)
— Dmytro Kuleba (@DmytroKuleba) 25 Jul 2017
Lastly viradouro grsse im'ya I agrorama.
— Alex80mph (@Alex80mph) 25 Jul 2017
Breaking: footage from Clinton's campaign HQ, 2016 pic.twitter.com/4ClDSwrfGQ
— Gosha Tihiy (@goshquiet) 25 Jul 2017
Pid Oka peaceful greckoe-sincere Ukrainian, often densely critica zhorstky the zly Kozak Gaydamak.
— Yuriy Kostyuk (@Youri_Kostyk) 25 Jul 2017
Trump nes in tradiciniu for Demba whataboutism
— Kostiantyn Gorobets (@c_gorobets) 25 Jul 2017
bravo pic.twitter.com/WylHvUWZnK
— Maxim Eristavi (@MaximEristavi) July 25, 2017
not stepwise, if trump state scho treba dati weapon x-Lu "Zahist od ukraïnskoï agres"
— Andrew (@anderkog) 25 Jul 2017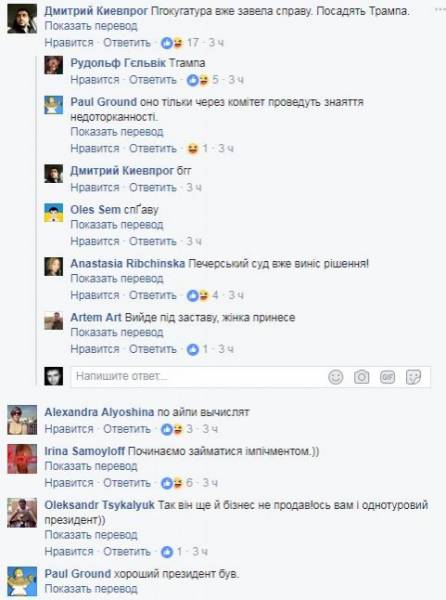 Comments
comments