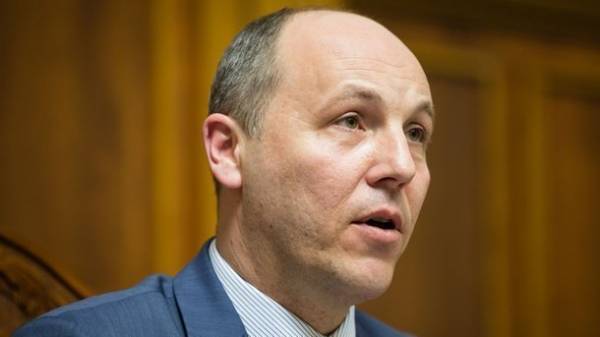 Speaker of the Verkhovna Rada Andrei Parubiy said that in addition to the liberation of the Crimea and Donbas from the Russian troops, people have to escape mentally from the totalitarian Soviet past which is still present in Ukraine. He told about it today at the press conference, the press service of the Parliament.
According to him, mental de-occupation of Ukraine is no less important than the liberation of the Ukrainian land from the Russian invaders.
"The border military occupation of Ukraine by Russia is limited to the Crimea and part of Donbass, but the area of the mental occupation of the Kremlin still stretches to the Western border of Ukraine." That is why mental de-occupation is, first and foremost, decommunization, the destruction of symbols of the totalitarian Soviet past," – said paruby.
As reported, after two years of de-communization in Ukraine renamed 99% of the objectsthat fall under "anti-Soviet sanctions." Settlements with Soviet names were only in the Crimea and on the temporarily uncontrolled territories of Donbass — there are more than hundreds. For two years, was demolished 2389 monuments and renamed 52 thousand streets.
As previously told, the political scientist, Director of the sociological service "Ukrainian barometer" Victor Nebozhenko, Ukraine will never be able to fully resolve the issue with the Donbass, while the Crimea is under Russian control. Therefore, according to him, to release these areas individually is impossible, and you need to include the Peninsula in preparing a law on de-occupation of Donbass.
Comments
comments