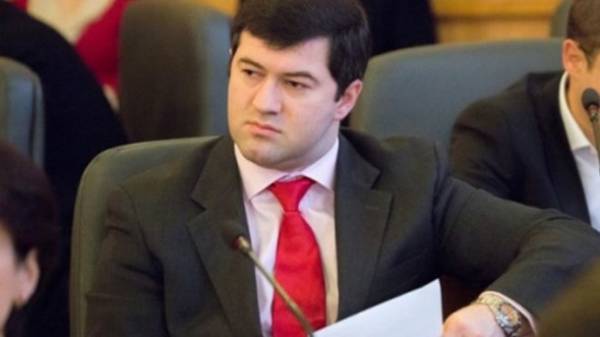 Suspended head of the State fiscal service Roman Nasirov says that his detention is connected with the attempts of NABOO to "save" the case of the fugitive Deputy of Oleksandr Onishchenko. He said this in an interview with "Obozrevatel".
"NABOO, his detectives stopped them falling apart of the case companies related to Onishchenko. According to the information that is known at the moment, in order to save the business, it "tied" in the SFS a story that the experience of most experienced advocates, even has no right to life. Is for informational stuffing, saying that the case continues, there are new elements, the suspects. But these tricks do not stand up to criticism," he said.
Nasirov also said that under the Tax code, a taxpayer may obtain a deferral of tax payments if it meets the criteria. He also acknowledged that the large tax deferral received SOE "Ukrgazvydobuvannya".
"These installments we gave in the years 2015-16 and continue to give in 2017. So I can't understand why NABOO was interested in one case of the many? More like what particular action you want to do two fireworks: on the one hand, to continue the work according to Onishchenko, which they have not fused, and the other is to use GFS that is not popular in the community structure," he said.
We will remind, yesterday, on March 2, Nasirova was arrested in "Feofaniya" in the "gas business". "Yes, it's true. It (Nasirov – Ed.) detained in the investigation of the "gas case", – have informed in a press-service of NABOO.
Meanwhile, sources close to the NAB, said that the searches which were held on Thursday in the GFS box and a Specialized anti-corruption Prosecutor's office, associated with the investigation of restructuring rent payments for gas extraction companies linked to people's Deputy Oleksandr Onishchenko.
Today at Cabinet Council of Ministers has decided to suspend Roman Nasirov from the position of head of GFS in connection with his detention.
Comments
comments