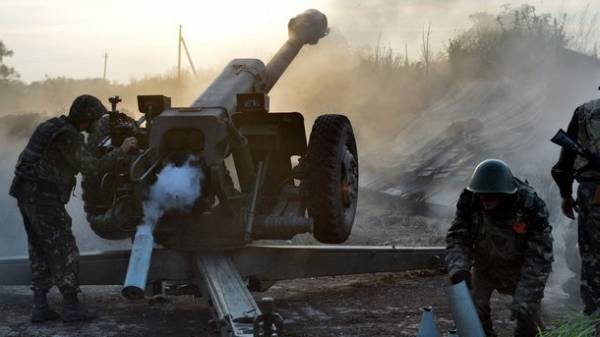 France is concerned about the escalation of the conflict in the Donbass rebels had used heavy weapons prohibited by the accords. This is stated in the message on the website of the Embassy of France in Ukraine, citing a statement by the Deputy press Secretary of the French foreign Ministry.
The foreign Ministry called for the ceasefire and respect for "the bread of truce."
We call for respect of the ceasefire regime, in particular the ceasefire, starting on 24 June, an agreement on which was reached by the parties in the framework of the trilateral contact group. In addition, the unacceptable intimidation and obstacles faced by the OSCE mission", – stated in the message.
French diplomats called on to fully implement the breeding of forces and means, to withdraw weapons under the control of the OSCE.
"In this regard, we urge Russia to use its de facto influence over the leadership of the separatists," – said the foreign Ministry of France.
Note that as of today, the militants continue to disrupt the "bread peace", attacking positions of the Ukrainian military.
Comments
comments