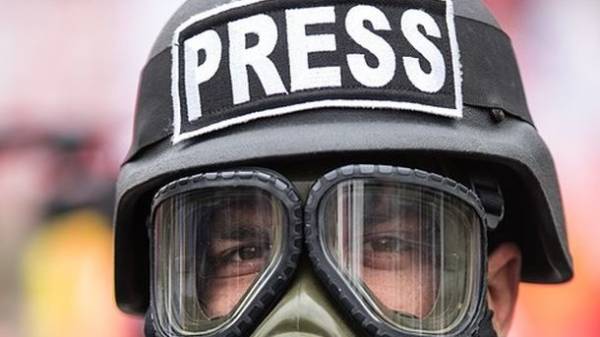 Ukrainian legislation needs to change in the issue of insurance for journalists. This was stated by the Chairman of the Council of Europe Office in Ukraine Morten Enberg.
"The attack on journalists and media representatives is particularly serious violation of human rights because they harm not only individuals, but deprive others of the right to receive information, limiting public dialogue that lies at the Foundation of a democratic society," said Enberg.
As noted Enberg, the Council of Europe, paying special attention to the safety of journalists, have launched a platform, which highlights cases of violation of the rights of journalists or obstruction to their professional activities.
"On the territory of Ukraine, including the territory annexed Crimea and temporarily uncontrolled territories, have now recorded 22 cases, 20 of which the Ukrainian government has already given the official answer", – said the Chairman of the Council of Europe Office in Ukraine.
According to the Chairman of the National Union of journalists of Ukraine Sergey Tomilenko, compulsory insurance of journalists in the country must be in two formats: the insurance of journalists working in a zone of carrying out military operations in the Donbass, and insurance throughout the country, as working conditions are fundamentally different.
According to a member of the Verkhovna Rada Committee on freedom of speech and information policy Sergey Vysotsky, one of the problems of the introduction of compulsory insurance of journalists is the provision of insurance risks, which can be either state or business.
The solution to this problem, in his opinion, is the creation of a law on state guarantees of journalists performing professional duties in the areas of high risk.
One of the main problems of introduction of insurance of journalists is the lack of initiative in addressing this issue among the journalists themselves, the uncertainty of the criteria which must be insurance, and the economic aspect, said Deputy Executive Director of the Institute of mass information Roman Golovenko. However, he expressed the opinion that the process of insurance journalists can start with employees of the national channels.
Head of Department of communications with mass media of the Ministry of defense of Ukraine Alexander Motuzyanik suggested that the joint project of the Ministry of information policy and the Ministry of defence as the case for the development of appropriate insurance regulations. However, he expressed assurance of the support of the Ministry of defence of process of the introduction of the General insurance of journalists.
We will remind, the Ministry of information policy of Ukraine published the list of sites proposed to be banned in Ukraine.
Comments
comments